OSW Update for January!
---
Yo yo! What up my glip glops! Here's what's going down in groovestown:
• After being swamped in work I'm gonna spend this weekend editing our 2nd (technically 3rd) Tattoo review: IWA: King of the DeathMatch 95! As Monty wanted, it's a 2-hour let's watch, so grab some beers and watch it with us! The reason it's taking so long to come out is I recorded the three of us with different hardware and they don't exactly match. My audio drifts slightly, which means I gotta manually re-sync the entire vid! It's super slow and demoralising but I'm pushing through it 🙂 I'm sorry you guys have to wait so long between OSW vids. Hoping to have it out Sunday night, I'll let you know when the first pass is finished.
• Afterwards we'll do our annual Golden Noggers & Q&A session celebrating 2015 in OSW! And after that we'll start a new storyline. Since there's a few vids before that, we haven't decided on what it'll be. We'll be choosing an arc from this thread: OSWreview.com/what-should-we-cover-next!
• Our new FIGHT T-SHART dropped! It's our most audacious tee yet, crammed with references, love and also cotton. I commissioned famed Rick & Morty artist and lovely bloke Steve Yurko for the illustrations and the design is by myself and Squared Circle Ts. You can pick one up from them at the US Store or the UK Store! 😀 If white isn't your thing (you racist!) there's a black version coming out in about 2 months.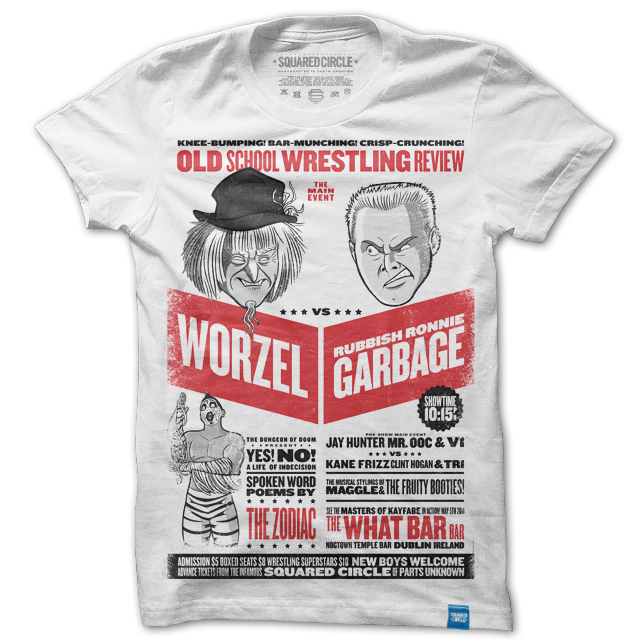 • My latest Super OSW 64 videogame music show is up! Level 7, featuring Undertale, Catherine, Xenoblade Chronicles, Far Cry 3: Blood Dragon, Sunset Riders and more! Click here: OSWreview.com/super-osw-64-level-7
• I guested on the LAW/Keep It 100's New Year's special! Jay talking the best & worst of 2015, including defending Hulk Hogan! Check it out! tinyurl.com/zp392ue It looks that Brian Mann is taking an indefinite holiday from online work so get to listening!
• Latest film review is Scouts Guide to the Zombie Apocalypse! Click here: OSWreview.com/media/paranormal-activity-4c
• If you're on Reddit, vote for us for Best Original Content!! The Smarkies 2015
I watched Smackdown this week (featuring Mauro Ranallo's first show) here, my 3-sentence review:
My 3-Sentence Smackdown review…I'm certain Michael Cole wouldn't have called a pump handle exploder suplex! pic.twitter.com/4HMGOkoj6a

— Jay Hunter (@OSWreview) January 8, 2016
So what's in the future for OSW:
VIDEO:
IWA King of the Deathmatch (Soon)
Q&A
Golden Noggers year end awards (Voting will start soon after IWA KOTDM is released)
Part 1 of next storyline
AUDIO:
Jay interview talking Death in Videogames
Legend of Zelda concert interview + music
Super Rick & Morty music show
---