Vince Russo in Dublin!
So we went to see Vince Russo tonight! Here's the skinny: There were about 70 at the event, free seating in a function room at a hotel, which was perfect as it was a more intimate venue. The host was a super-nice guy with mad hair, looks like Pat the NES Punk. It was Eamon D'arcy, the announcer from Irish whip wrestling! Russo loved his gimmick of putting his finger against his ear like an earpiece for questions. It was quite informal; Eamon had a few questions to kick off and then took Q&A for the rest of the panel (I think he should talk about the big milestones first and then take questions rather than straight into Q&A). They were serving drinks but it was an older crowd and respectful towards him. The event started about 8:15 with an intermission (for photos etc) and a second half ending about 11. Everyone who wanted a question asked was given the opportunity and it wasn't rushed. He talked as if everyone was a long time hardcore wrestling fan, which they were, so good!
So we went to see Vince Russo tonight! Here's the skinny – Two things are clear about Russo:
1) He is a nice guy. He sounded very relaxed and up front, great at captivating the crowd. Not arrogant at all, very humble and grateful-sounding.
2) He does not like Eric Bischoff. It's clear he's up to date reading newsletters/dirtsheets and is aware of what people say about him – he mentioned and went back to Bischoff/JBL's comments about him from their WWE Network interview recently; that he was called a "liar" (re: bash at the beach); Bischoff also said Russo had horrible writing but was personable and said the right things. Russo retorted with Bischoff has an open invitation to ask anything on his podcast (nice plug Russo!).
Here's a run down of topics and his opinions [my thoughts in bold]:
• Montreal Screwjob: Still can't believe some people think it's a work; was on the phone listening in when Vince pitched and Bret dismissed all other booking scenarios and would've done the same thing to Bret if in McMahon's position.
• Pint of the black stuff, Guinness: Doesn't drink, and Ireland don't have Yoohoo. [What is it and is it good?]
• Booking in WWF: The correct number of writers is 2; to bounce ideas off of and not let things fall by the wayside, and handing it off to Vince, who would find little nuaces to tweak and make it that much better. Himself and Ed Ferrara wrote the entire show top to bottom back in the day. [Fine for just one 2-hour RAW in the 90s, but not with current WWE's ridiculous amount of content e.g. 3 hour RAWs, Smackdown, PPV, NXT, Main Event, Superstars, web shows, YouTube content, Network exclusive content… That said, WWE's over-saturated product is a far weaker pitch than the uber-sharp focus it was in the 90s.]
• I asked as a writer, how difficult it is working with wrestlers to do what you've planned: It's a large unspoken part of the business, you have to know what to expect from each wrestler. They can't see the forest from the trees – you may know the entire storyline but wrestlers only see what's in front of them, that all they'd see is this week they're losing and not how that helps the over-arching story.
• Foley/Rock This Is Your Life Segment: Notes McMahon furious with how long it went, Russo loved it; and the next day, Mick paced outside the office for over half an hour waiting to tell Vince the quarter hour numbers. Vince completely no-sold it saying "Good Job, Mick", and not much else, not giving Mick the satisfaction.
---

• Decision to jump to WCW in '99: Russo was away from his family for long stretches and asked to relocate closer to his wife's parents to help out. McMahon replied he's paid enough to hire a nanny; and Russo knew McMahon didn't care about his family and would quit. [Adding Smackdown to his plate (and essentially doubling his work load) was a major factor. He of course doesn't mention he is the only writer to be snatched from WWF and managed to talk himself and Ed Ferrara up enough to get a job.]
• Ratings in WCW: He threw out his schpiel about how ratings went up when he was first brought in [which is a lie]
---
Ratings before Russo
Aug 1999 Nitro average – 3.27
Sep 1999 Nitro average – 3.38 (slightly higher as there were Raw pre-emptions)
Ratings under Russo:
Nov 1999 Nitro average – 3.23
Dec 1999 Nitro average – 2.98
– There was an initial spike in Nitro ratings when Russo arrived (a curiousity factor I reckon) that declined with each passing week
– Live attendance steadily declined from 5,392 in August to 3,593 in December.
– PPV buyrates declined from AugusRusso's first PPV was Halloween Havoc 99 which did 190,000 buys; and by the end of the year, Starrcade (WCW's WrestleMania) did 120,000 with Goldberg vs Bret in the main event.
– Worth noting September (pre-Russo) was a horrific month for WCW, Fall Brawl doing 110,000 buys with Sting vs Hogan.
The take-home message is that Russo's arrival did cause an initial interest but his being there absolutely smashed their TV, attendance and PPV buys, but alternatives to Russo weren't much (if any) better.
• Vince Russo Detractors: One thing that annoyed me was a few times he'd parrot negative statements about himself and dismissing them as they're from "Vince Russo detractors", as if it's a magical wand illigitimising any accurate complaints. He does admit blame for a few things but not others (e.g. blames Bischoff over Spike/TNA's problems, not Spike being furious over Dixie hiring Russo behind their back)
• I asked about David Arquette: "I don't know if he's considered a celebrity" but he was extremely respectful towards the business, as opposed to many celebrities backstage. Russo or Arquette as a better champion? Russo is a big chap and could probably take him (laughs).
• Bash at the Beach 2000 (Jarrett lays down for Hogan, shoot promo on Hogan) : The night was all pre-planned; he told and Hogan agreed he'd cut a scathing promo about him after he left. The point of contention was Hogan and Russo didn't know the specifics of the promo. Hogan read the dirtsheets the next day saying Russo got one over on him and his ego is now hurt, and files a lawsuit.
• Silly gimmicks: Doesn't regret or would take back doing anything (besides Oklahoma – whom he apologised and made peace with JR years ago) and says his goal was to have you see something new, that you'd remember (the Popemobile, anything on a pole, Viagra, Judy Bagwell on a Forklift, Arquette) (this all got huge laughs) [That's awesome and all, but you were brought into WCW and TNA to improve their TV, not lose them tens of millions!]
• Wishes: He wanted to go to a more reality TV style where wrestlers would have to react to whatever Russo was doing, which was unscripted.
• New Blood: Working with Bischoff was immediately never going to work. They're very different people; Bischoff is an excellent businessman whilst Russo is a creative writer.
---
• Voodoo Kin Mafia: To get attention. If you're #2, always gun for #1, if you're #1, ignore everyone else. [Trashing your more-successful competition, where the angle will lead nowhere because you don't have a working contract, comes off as really bush-league. This angle ended with VKM declaring victory via no-show (obviously!) which is really lame. To me, mentioning/trashing the competition sends out warning bells that your company isn't doing great.]
• Failures: The Last Rites match was all his fault, the electrified steel cage wasn't.
• Success of angles/writing: Largely hinges on budget of the company. WWF had no limitations (McMahon's car with cement, the jeep with a rocket launcher) but TNA was severely hampered – noted Tara's having a tarantoolah was cut because TNA wouldn't pay $200 for the spider's handler each week. [$200 or even $10,000 on a spider gimmick wouldn't help! Whilst I imagine stunts like Kane's Inferno match look better with more money thrown at it, successful angles don't require a budget: think Batista's split from Evolution and face turn against Triple H. It was all crafted in-ring/backstage over months with a perfect execution, no smashing cars required.]
• Hogan/Bischoff in TNA: They worked Dixie Carter for all they could and doesn't blame them one bit. Dixie brokered the deal with them behind his back and didn't know until they were hired. Bischoff's main goal was to become Executive Producer and was the go-between with Spike and TNA, so he could broker a deal with Spike and his production company. [Yep.]
• The Death of TNA: After 2 weeks of Bischoff (to go-between) being replaced. When TNA die, Russo's been gone for about 18 months, asks not to blame him! [Dixie lying to Spike about hiring Russo is her fault, but Russo as head writer caused the tailspin in paid attendance and PPV buys. Despite this, TNA kept paying him a salary to book the way he's always booked, so they got what they paid for!]
---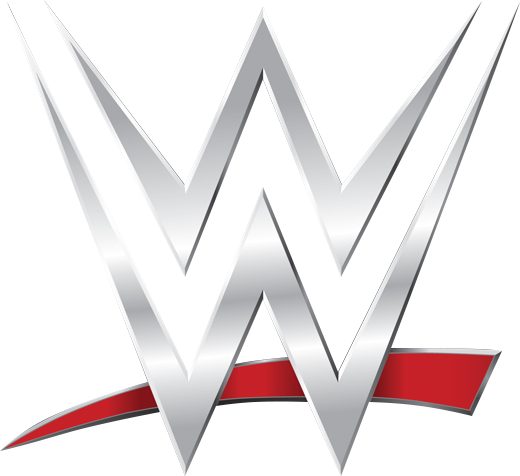 • Benoit: Lashley worked with him shortly before the incident, saw him making contorted faces by himself, was freaked out.
• McMahon's biggest failure: Putting Stephanie in charge of creative in 2002. She was in way over her head but being a family member supersedes business sense so that's why RAW has been declining in ratings for 15 years. Joining WWE for a matter of hours in 2002 wouldn't work immediately as Stephanie, his would-be new boss, treated him like a child. [Worth noting Steph left creative 2 years ago, she's WWE's Chief Brand Officer now, there hasn't been any kind of drastic improvement…although now she's on TV for 30 minutes each week – more Stephanie than ever!] 🙁
• V1 asked about McMahon pinning God back in 2006 but Russo hadn't seen it.
• WWE Hall of Fame: They knew about this stuff (eg Snuka) beforehand and was gonna bite them in the ass, and there's more to come. Scoff's at H's reasoning for leaving Chyna out of the HoF (because a kid might google her and her porno career would come up) despite having dodgy people in there already (rapists, wife-beaters, murderers etc). Says Brooklyn Brawler should be in the HoF because of his decades of service and not for his win/loss record.
• The Streak: Should've ended especially if it was Taker's call, as he majorly respects Brock.
• Cena: His #1 guy he'd loved to have worked with; can't be replaced, spends the first 2 minutes feeling out the crowd to adjust his promo; there's no-one to take his place, but says he'd turn Cena heel (with no-one to take his place?!). #2 is Bray Wyatt, who they can't write for.
• What WWE need to do to improve: UFC 'took' their PPV market (?!) and WWE responded by being more wrestling-heavy. Need to cater to the casual audience with more characters and storylines. [Poor creative is WWE's main problem: Promos, characters and storylines are the most important factors in PPV success – the promise of an excellent match appeals to only hardcores. It doesn't help that WWE churn out far too much content; so anything that could become hot is immediately beaten to death.]
• How would you have booked Sting in WWE: *He holds his head in his hands* (Got a big laugh) Says he should've won at Mania to add into the Rollins storylines and eventual Rollins/Aitch match.
• People he keeps in contact with: NY guys, Tommy Dreamer; Taz (who has the most New Yorker accent he's heard). Downplays any animosity between him and Piper saying they did a podcast and were able to maintain a friendship afterwards.
• He plugs VinceRussoBrand.com a lot and also his DVDs on KayfabeCommentaries. He asked if anyone was a member of the brand, saw one hand go up!
• WWE Network: They're not getting his $10. He gets someone else's password if he needs to watch something!
• He stayed afterwards if anyone wanted more autographs etc, most people got 'em at halftime, so just shook his hand and thanked him for coming.
Overall: It was a very enjoyable listen, he's a nice guy even if his facts are dodgy and comes across well. Worth the €25.