OSW Update! 29th May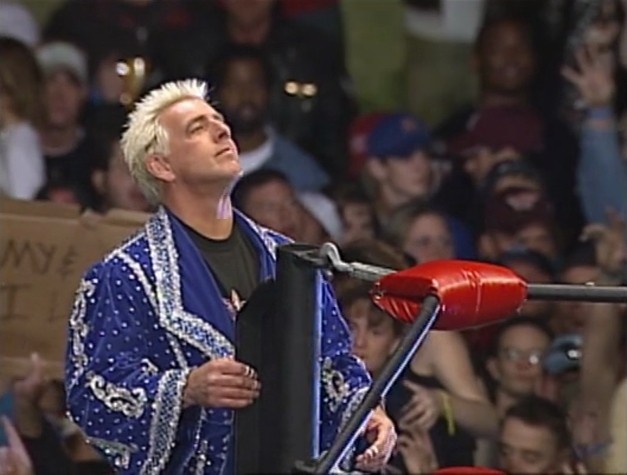 ---
What's up with OSW!
• Currently editing Episode 51, Final Nitro! It's always a pleasure chatting WCW (especially 2001) and it'll be over an hour long. We're away this weekend (woooo!) and I need 4 more sessions to finish it; likely gonna drop mid-June. Sorry for the delay, things coming up which mean I can't edit on my days off. I've a few artists that asked for more time so fan artwork will be featured in episode 52! Maffew was kind enough to film an intro for us with a Chikara wrestler so it'll open up Final Nitro. As always I'll give you a heads' up on FB & Twitter when the release day is set 🙂
• New brown t-sharts are being made! They sold out in a few hours which is great but sucks at the same time. The Classic Black one is available in most sizes in the US and the UK!
• Our Lesbian Pollen video is our first video to break 1,000,000 views! It's gotta be the words "Top 10" and "Lesbian". Anywoo, we've started uploading stand-alone segments from the show to keep the channel ticking over until we get full episodes back onto YT. WWE will give us the go-ahead but it's a slow process. Already back is No Holds Barred: YouTube.com/watch?v=2tVe9Cdn92E
We did tape some NEW segments just for YouTube! But getting Final Nitro out is the main thing.
• V1 has been streaming his Destiny gameplay with brah MagicZepplin on Twitch the past 2 Saturdays (at 8pm GMT)! He said he'll do some other games as well after clocking the Destiny DLC. I've been hanging out & answering questions in the chat room, but we'll try sort a way I can join the voice chat without me having to drop 400 bucks for a PS4 😉
• We drop a new written Film or Game review on Tuesdays and Saturdays (unless there's an OSW video dropping!). Today's film is the EVIL DEAD remake! (2013)
• We'll be introducing Ric Flair in West Ham on Saturday!
If you come along please say HELLLLOOOOOOO! We'll be the three Irish lads with pints. We won't bite…hard. (that's an Austin Powers 1 reference). There should be a couple tickets left, check here. We're really psyched for it! We should get him to record something for OSW. Any ideas?