Dublin Comic Con Panel!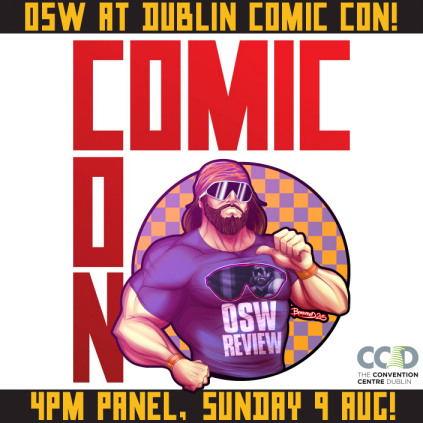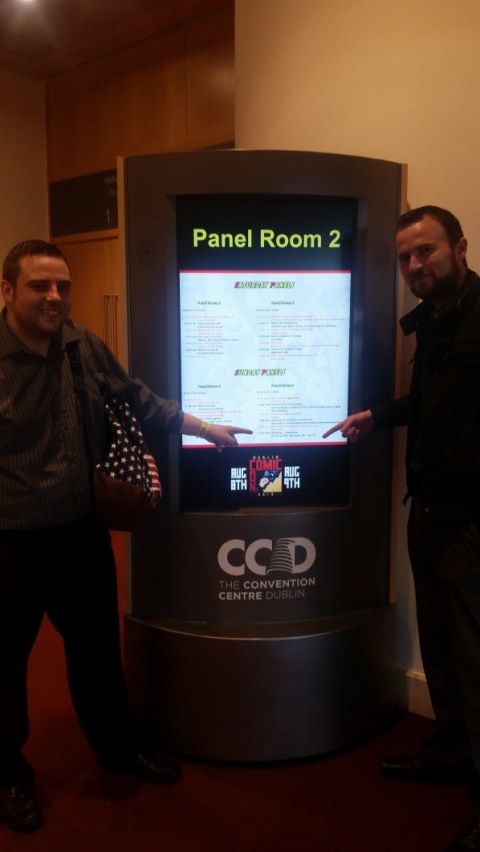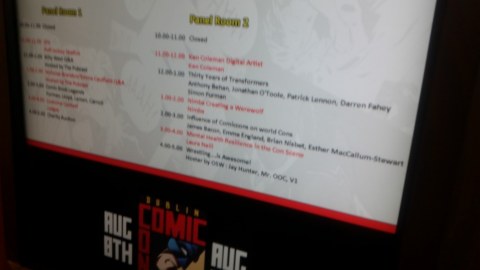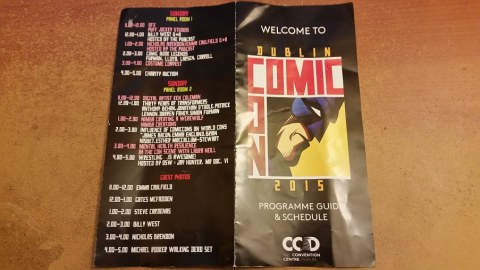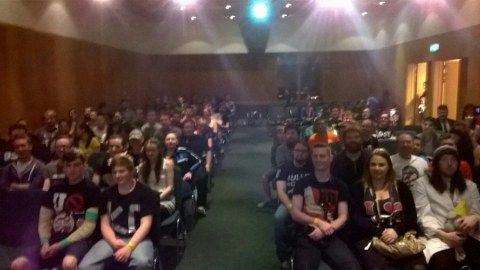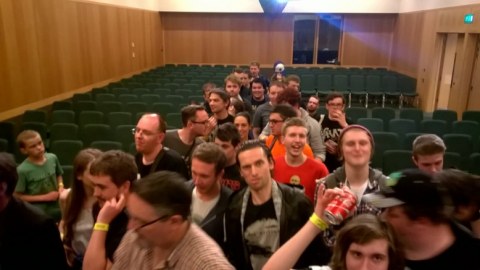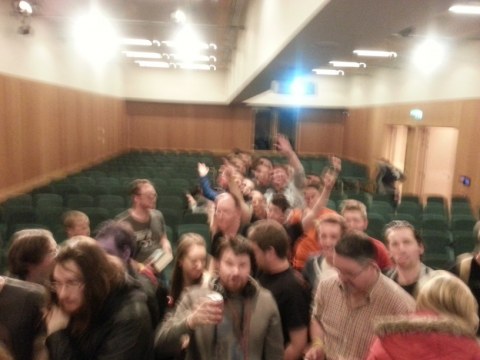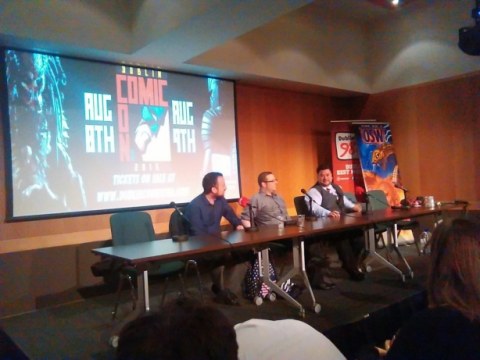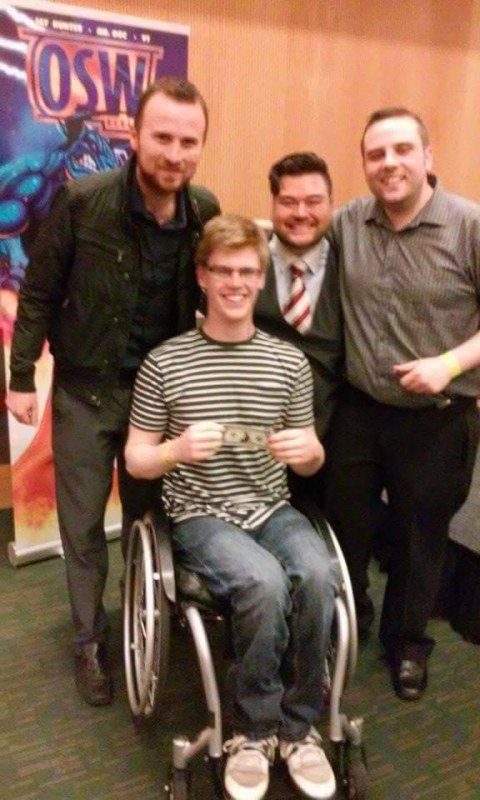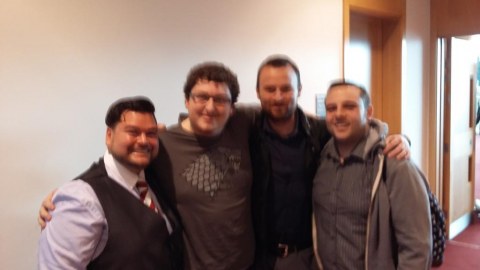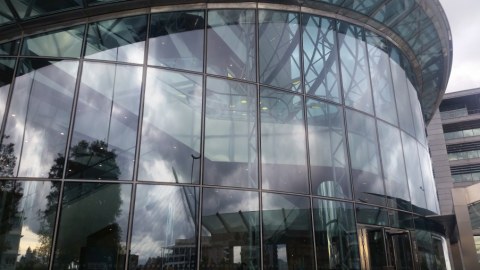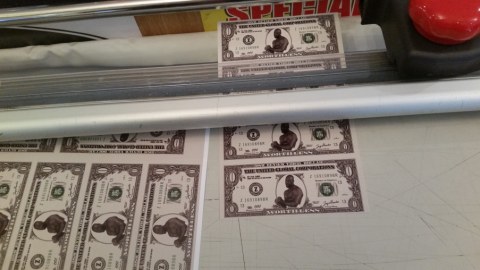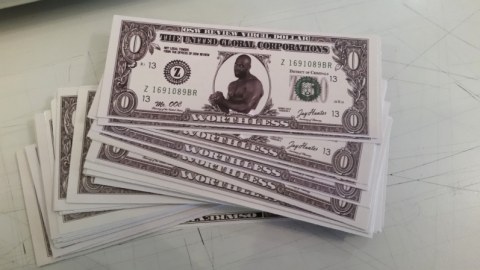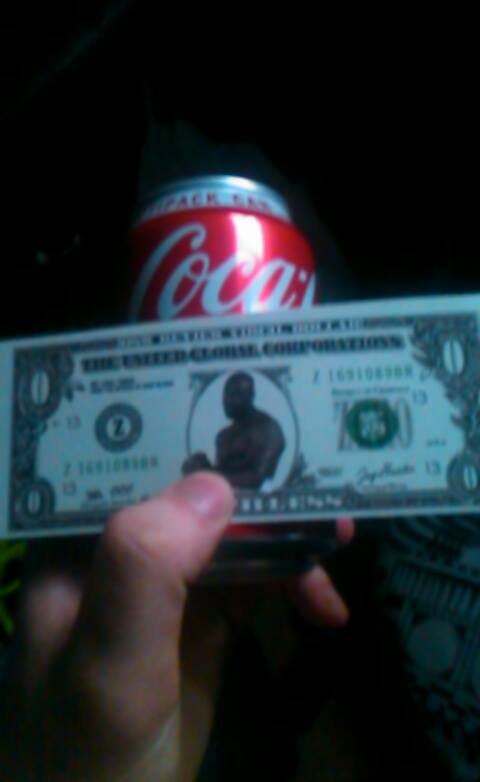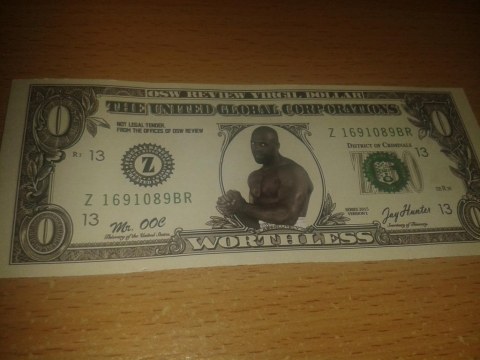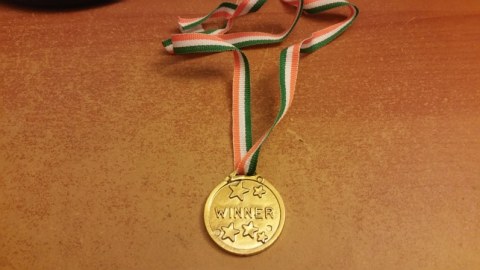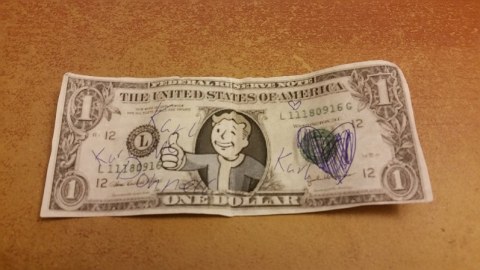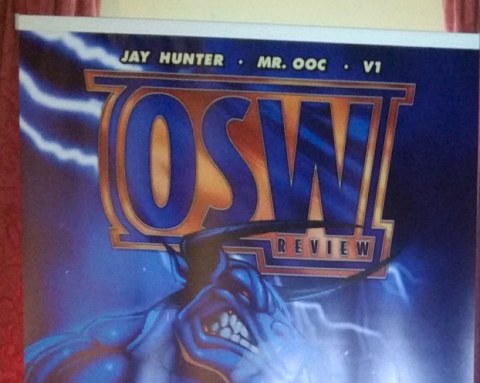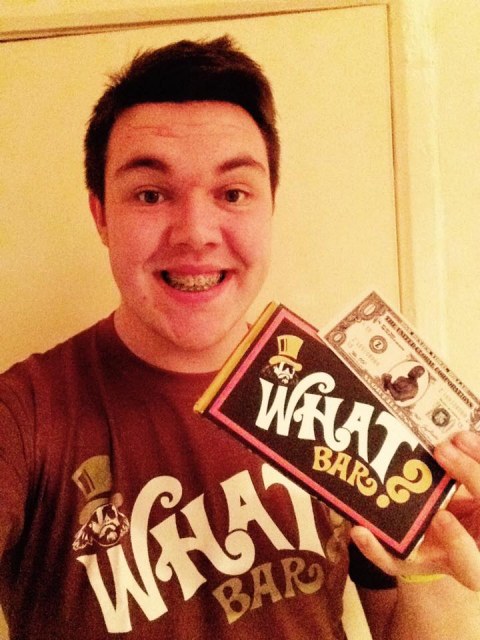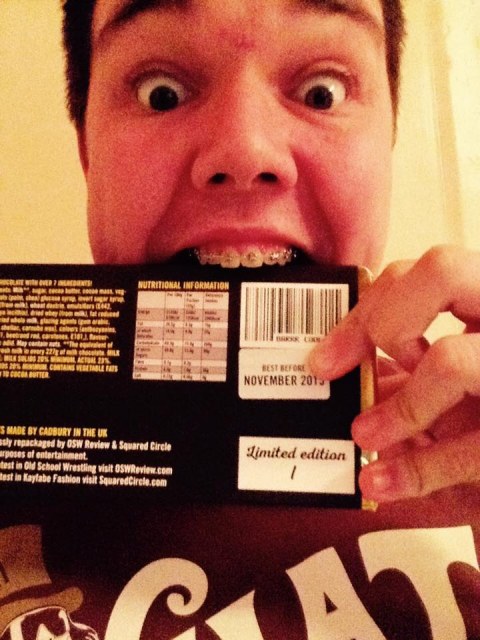 ---
Wrestling is…Awesome! hosted by OSW
Dublin Comic Con @ Dublin Convention Centre
9th August, 2015
• Sorry there isn't an audio version – the recording is unusable 🙁 You'll have to make do with me recapping it here! BTW that's Jay in the waistcoat, V1 in the grey shirt and OOC's the tall one in the black jacket.
• The idea to do a panel in Ireland is thanks to our brah Nathan (pictured just above) who asked me about doing a panel at a Con after we announced the Ric Flair gig. Thanks Nathan! He also gave us each a sweet WINNER medal! We wore them out to the pub/club.
• It probably sounds cheesy but hanging out with our fans was far more enjoyable than meeting Flair! He showed up in loafers (no socks!) and a polo shirt – no chance of Naitchin'! Our fans are so nice it gave us confidence to submit an application to DCC.
• We hoped for like 20 people, but over 150 brahs (and bras) showed up! Was incredible. As V1 described it to the staff ushering us in, we're a niche of a niche of a niche! She had the funniest half-compliment of "I've no idea who you guys are, but your queue is huge". We assumed the queue was for the Charity Auction (Panel Room 1) or the Walking Dead photoshoot!
• It's difficult to describe the feeling of seeing so many come to see us. We were blown away. OSW episodes are recorded at my sitting room table (the Yetay propped up by Jericho & Bischoff's 1st books), it's pretty ghetto! I know some people watch the show but it's surreal to see it translate into actual peeps waiting around until the last Panel Sunday evening to see you!
• The first 5 minutes was us faffing around setting up the OSW X7 banners I brought. Completely unecessary as it turns out but hope you guys dug them!
• I gave some backstage info/trivia like about our recording sessions (Survivor Series 89 was recorded twice because V1 wasn't around the first time), Neo/Niall (if you're reading this, we love you and want you to come home!) and storylines we plan on doing (X7 wasn't our original choice, it was actually See No Evil 1 & 2, then the May 19th Storyline). OOC is listed second in the credits because I guarantee he'd give out if he was listed third.
• One guy was dressed as Mankind (which was pretty sweet). I told him never to do stand up 😀 We learned that Garvin's not nearly as over in 2015 as he was 2 years ago, so we gotta do something to highlight Rubbish Ronnie. V1 pushed Funlay/Regal as always and tried to besmerch the KING OF THE ROAD match. Queried about Taz being a boy: ECW no, WWF yes. I said he's like a "nubile boy" and thankfully the police didn't take us away.
• We gave a quick history of the show and did our OSW Alphabet game, getting the audience to shout out ideas for letters.
• V1 brought dozens of cans of coke and bars to give to anyone that made him laugh. Went over a treat. Give that man a can of coke!
• None of us had notes besides the alphabet! We were just buzzing off each other and the crowd for the hour. I wish I took more pictures and that but we were pretty hyped by the whole event!
• We did get the crowd to do a "welcome noggers"/"happy days are here again!" which was so awesome.
• DCC Staff started shuffling us (opening doors etc) at 5:15 (an hour after we started) and we just didn't really budge, spent another 30-45m chatting to people afterwards. I told people their Virgil dollars were good for a free photo op with the man himself! Wish we got to spend more time, everyone was so lovely! Young Karl O'Donnell gave us a sweet signed Pitboy dollar!
• The tech guy actually cut our audio before we signed off, so I had to bellow out "it's a goodbye from OOC, and V1, and myself Jay Hunter, and remember, a winner is you!"
• We went to the Ferryman afterwards and ended up drinking until about 4:30. OOC had the right idea of taking Monday off!
Here's my OSW Alphabet:
A Aloha Arn
B Boy
C Cunt Hogan (Catfiiiiiiight!) (V1 coughs)
D Doink Brah, Dammit D'lo! Dirty lee
E Eric Bischoff's theme. Etched in stone. Excloosiv Pucktures!
F Fruit Booty (JBL), Farty Pyro, Funlay
G Garvin For HOF – never got to ask V1 about Gruesome Grannies
H Happy Days are Here again!
I It's Tazz (We did the song)
J Jerry Lynn!
K Kronus
L Lesbian Pollen
M Muster Choppie
N Nogger!
O OOC's Tenner
P Paul! Paul!
Q Quick rub & squeezy squeezy
R Robogarda
S STATE of your hair mate
T Take a boo, TRI, Total Elimination (V1 coughs!)
U Undertaker impression
V Vinnie Jones
W Worzel Alert
X X-Pac, X-Men 3
Y Yetay, You're Outta Here
Z Zodiac, Zombie Linda
Anyway it's back to editing Simulcast RAW. Thank you SO MUCH to everyone that came to see us. We're quite shy so it's a bit embarrassing, humbling but so amazing! I'll never forget walking into the room first and be taken aback, everyone staring at us, and going HELLOOOO! and everyone cheering. Fucking incredible! Thank you!
If you've any pics of the event please email me at OSWreview@gmail .com!
Write-up of us on the Ric Flair tour: OSWreview.com/ric-flair-tour