Hogan Racist comments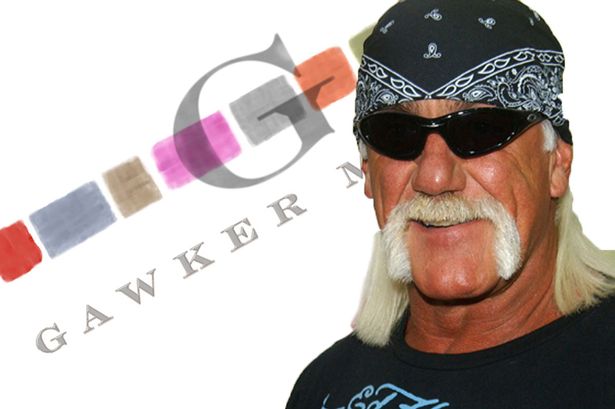 My thoughts on the Hogan/racist comments:
• What he said was hateful, ignorant, and completely wrong. He admits to being a racist, to a point.
• However, this was said 8 years ago,
• in a private residence,
• in a private conversation.
• It was recorded without his knowledge/permission (Hogan says), and given to a scumbag trash website, Gawker.
• They released the sex tape but this part was withheld. Why? A common practise (with TMZ and the likes) to have this kind of leverage to basically blackmail celebrities into giving them stories.
• Hulk's suing Gawker (for $100m) over the sex tape, and they'll have to prove it was the public's right to know. If Gawker leaked the racist transcript, it'll weaken their case. Perhaps this was their leverage and he wasn't backing down.
• Earlier today, Hogan apologised, calling it "unacceptable" and "inconsistent" with his own beliefs, saying there was no excuse for his words.
---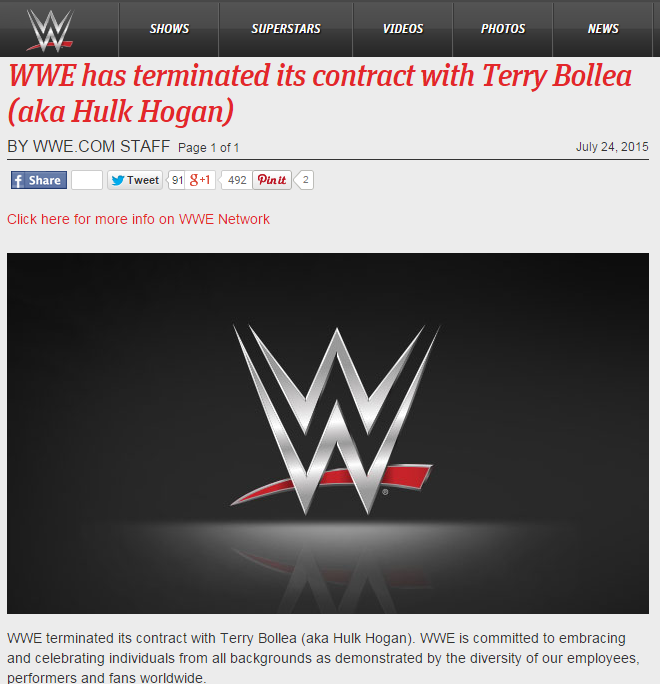 ---
This tape cost Hulk his job and was thrown under the bus by WWE right before the news dropped (firing him and exponging him from their websites, including merchandise). It's embarrassing for WWE as he was their ambassador, but this sweeping action put themselves under scrutiny. No stranger to racist characters, from turkey-eating savages The Headshrinkers to Cryme Tyme, Vince calling Cena 'my n***a' on TV was picked up by newspapers. In any case it's all a bit hysterical at the moment – they still honour the likes of Mike Tyson, Steve Austin and Jimmy Snuka, whilst Hogan just said some awful things at his friend's house. It'll blow over, newspapers will move on to the next scandal, and when the Gawker lawsuit is sorted, he'll be back, I'm sure. Might take a few years, maybe less.
One more thing, he buried wrestlers equally, no matter what their race/ethnicity 🙂 I'm saying give it time and hate Hulk for being Cunt Hogan backstage and not for something he said amidst plowing his best friend's wife!