Super OSW 64 Level 3!
If you are in Dublin in 2 weeks (9th August) come hang out with us at DUBLIN COMIC CON! We've the 4pm Panel. Free pictures with Jay & V1, OOC…that'll be a tenner!! 😉 We pitched that joke to him and he completely sandbagged it. We'll talk about super-secret deleted scenes, WHAT BARs, Q&As and more!
---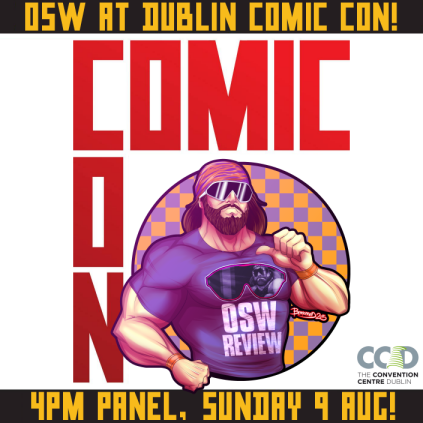 ---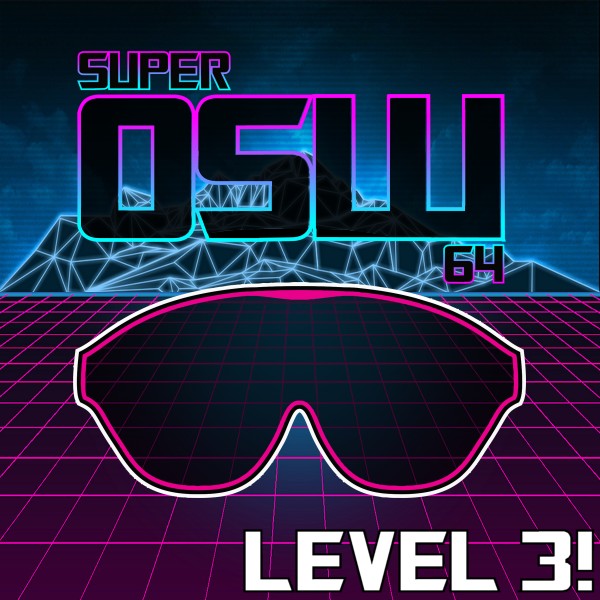 Our third show! Featuring franchises GTA, Resident Evil and Street Fighter, Earthworm Jim 2, Snatcher and more amazing videogame music! Aired on 18h July 2015 on 103.2 Dublin City FM.
iTunes: iTunes.OSWreview.com
RSS (Android): RSS.OSWreview.com
Direct Link: Super OSW 64 Level 3! (Left click)
Super OSW 64 Level 3 Playlist:
1. Street Fighter II (Arcade) – Guile's Theme
2. Super Street Fighter II HD Remix – Zircon – Fei Long "Flying Heaven"
3. Super Street Fighter II HD Remix – The Grammar Club – Zangief "Red Cyclone"
4. Akuma "Mountain Breaker"
5. GSM Capcom – "Power of Four" (M. Bison part)
6. Sonic The Hedgehog CD – Sonic Boom
7. Buck Bumble – Main Theme
8. Marvel vs Capcom 2 – Select Your Heroes
9. Marvel vs Capcom 3 – Arthur's Theme
10. CarboHydroM – CastleVania Medley "Vampire Killer The Ending"
11. GTA San Andreas theme song
12-14. GTA IV: Trailer 1 – Things Will be Different, Theme Song, Seryoga – King Ring
15. Bumper: TMNT IV – Big Apple, 3 a.m.
16-19. Zelda Wind Waker HD – The Legendary Hero, Outset Island, The Great Sea, Staff Credits (Title Theme)
20. Snatcher – One Night In Neo Kobe City
21. Malukah – Skyrim – The Dragonborn Comes
22. Rebecca Tripp – Secret of Mana – Fear of the Heavens
23. Deadly Premonition – Life is Beautiful
24. Catherine Warwick – Earthbound – Pollyanna (I Believe In You)
25. Metal Gear Solid – The Best is Yet To Come (Aoife Ní Fhearraigh)
26. Bumper: WWF Attitude – Agent X
27-34. Resident Evil Franchise – 2 (PS2 Startup, Front Hall), Code Veronica (Theme of Alexia Type 1), 4 (The Drive/First Contact, Serenity, Mercenaries, Wesker) 2 (Credit Line of Whole Staff)
35. Tekken 5 – Antares (Cathedral)
36. PAIN – Main Theme
37. Shin Megami Tensei: Persona 4 – Reincarnation – I'll Face Myself (Battle)
38-41. Earthworm Jim 2 – Title Screen, Anything but Tangerines, Subterranean, The Ending
42. Bumper: Scott Pilgrim's Another Winter
43. The Simpsons Game – The Land of Chocolate
44. Play! A Video Game Symphony – Commodore 64 Medley (Last Ninja)
45. Professor Layton and the Unwound Future – Title Track
46. The Hobbit – Working The Mill
47. Dragon Age: Inquisition – Main Theme
48-53. Super Mario 3D World – Main Theme, Shifty Boo Mansion, World Bowser, Highway Showdown, Athletic, World Clear
54. Discworld 2 – That's Death
55. Neo Geo (Instrumental) – FantomenK
---
Next OSW Review: Simulcast RAW (2-3 weeks away)
News & my thoughts on Hogan getting fired: OSWreview.com/hogan-racist-comments/
This week's Tough Enough: OSWreview.com/tough-enough-week-5/
Latest film review – Scream 1: OSWreview.com/media/movie-scream-1/
Latest video review – Samurai Cop: OSWreview.com/media/movie-samurai-cop/