OSW Update for September!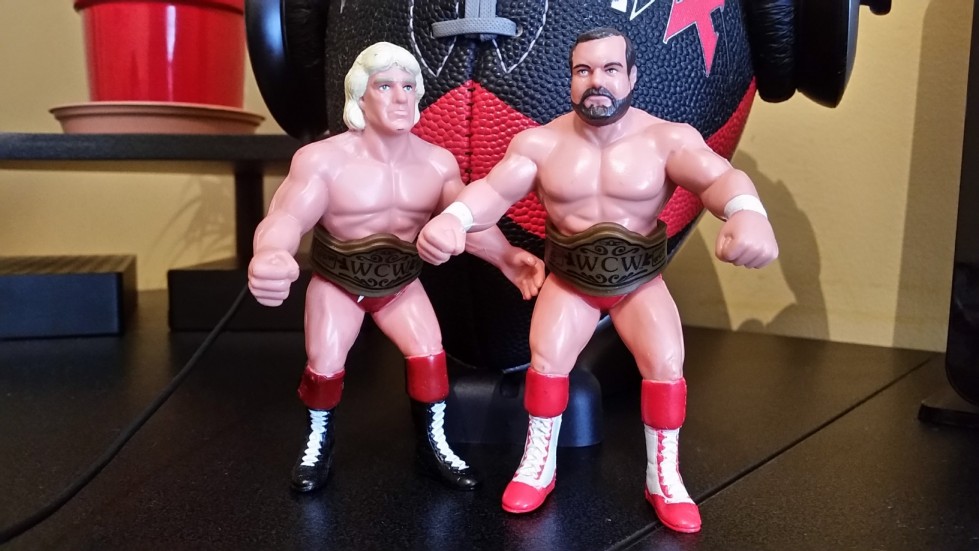 Hey hep cats! Here's what's on tap for OSW this month:
• NEXT EPISODE: Will be WCW World War 3! Hopefully by the end of the month or first week or so of October. We've recorded the episode (before SummerSlam 2016 actually!) and it went great! I'll post out when I'm on the home straight recording (i.e. a day or two in advance)
• Super OSW 64: Coming next month! It's another belter of a show! I've finalised the setlist but you can request tracks for the next show in the comments section here: Super OSW Level 9
• YouTube: I've re-edited SummerSlam 2016 for YT but it'll probably take a month to clear. Fall Brawl went up earlier this month! If you're wondering, back in 2014 we spent a scary few months going back and forth with WWE. What came of it is we can use WWE content, but they won't help us with YouTube, so we have to fight YT/explain to them the situation every time. They slowly allow them!
• Shoutout to Rob McGrath for the awesome Flair/Arn figures!
We've started our film reviews on NoggerU, our first is Super Mario Bros (1993)! You can check it out here!
Anyhoo, thank you for reading and for being so supportive. It's tremendously motivating and gives me a lot of confidence being crazy over OSW! Any questions feel free to ask below 🙂
See ya in the funny pages!
Jay