How much money did WWE make in 2015?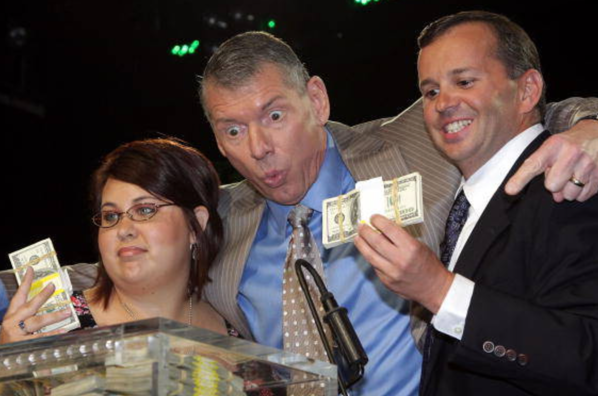 ---
How much money did WWE make in 2015?
• WWE finished 2015 with $24.1 million net profit.
WWE brought in more money this year than ever before ($658.8m) but spent a lot more, with a profit of half of what they used to make pre-Network (eg 2007-10). Main factors are still bearing the brunt of startup costs (like a media center expansion project), and of course, killing their PPV business in favour of a steadier monthly income with the Network.
WWE's main revenue comes from TV rights (which increased this year, at $54.4m) and WWE Network ($44.4m).
75% of their revenue comes from North America.
Worth noting Total Dividend payments were $36.33m, which means they used cash on hand to cover payments, effectively meaning they lost $12.2m this year.
• WWE Network ended with 1.2m subs.
This is 20,000 less than Q3 but still 50% more than at the start of the year.
There's been 2.5m subscribers since the launch.
Sneakily they're switching how they'll predict future Network subscriptions – average paid vs period end.
The Network roughly costs them the revenue of 45,000 PPV buys each month. (Profit of 1.2m subs @ $9 vs 2009 PPV buys @ $35)
• Everything else:
Live events: Flat domestically but up 18% internationally (cheaper tickets with increased attendance)
Merch: Up 25% from last year! 55% of which is online
PPV: Buys are down almost 40% to 1.4m buys this year (to be expected with the Network)
Home videos: $13.4m. operating profit is 131% lower than last year (Top sellers WM31, Rock vs Cena, Ultimate Warrior, Best of Nitro, Kliq rules)
WWE Studios: worked at a loss of $1.5m, the venture having lost them $33.1 million so far.
"Answering" questions:
• How can Vince plug holes in the roster given the injuries to top talent? "By being creative. We'll have an awesome WrestleMania."
• Looking at India, China, Latin America, Middle East for expansion, rather than Japan ("great market for talent perspective").
• Wouldn't give specifics about subscribers in India, or the top 10 international markets, beyond UK is great and Canada is good.
• Dodged answering if NXT makes any money but says it has a great social media presence and trends globally on twitter.
• TV ratings dropping? "ratings were down as much as the TV Networks were down", used the word "ecosystem" a bunch and that's about it.
Anything else to note?
• It's been a concern for a bit about NXT's profitability – it's quite expensive for a developmental ground, it has no TV deal in the US. Numbers haven't been officially released but I've heard 200,000 watch NXT. That's quite low but of that, tour attendance and merch sales are really good. So for the moment it's a hardcore niche.
• WM32 looks pretty bleak but it's worth noting that they already have 1.2 million subscribers in the pocket (out of sight!) – this is their yearly biggest push for new subscribers (and of course, to fill Cowboy Stadium).
• It always happens post conference-call but WWE stock went down about 7% over the day.
• There's an excellent full write up at PiledriverWrestling.net, highly recommend checking it out.
---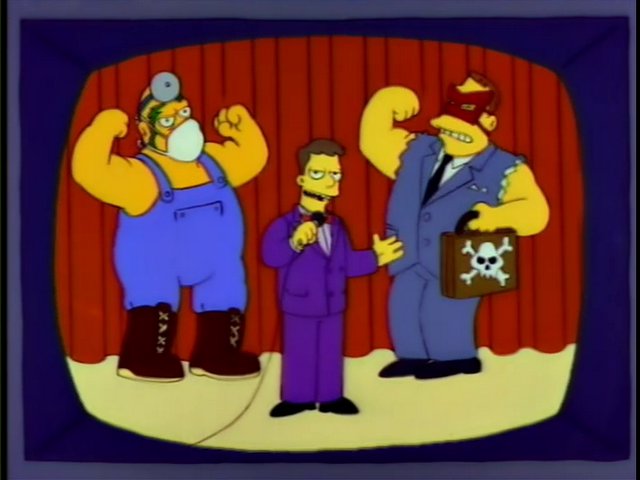 Back to editing! Newest stuff on OSW:
• Latest Update on new OSW vids: OSWreview.com/update-feb-2016.
• Wrote up a recap of Daniel Bryan on SportsCenter, admitting he had seizures. Scary stuff. OSWreview.com/daniel-bryan-sportscenter
• Newest Audio – I was on the radio talking Death in videogames! OSWreview.com/death-in-videogames