OSW February Update!
Thanks to @aahumphreys rocking our t-shart at this week's RAW! (pic 2 is Alex's view from his seat)
---
OH HAI MARKS! Hope you enjoyed our review of THE ROOM with Tommy Wiseau! It was a blast to record. Our first proper review with new audio equipment! (e835 Sennheisers and a Zoom H6 handy recorder). Next up is our Golden Nogger Awards and Q&A session! Here's what's coming up on OSW:
• Q&A: Over the next couple of days. I'm finalising the Golden Noggers audio at the moment and then sorting the Q&A audio.
• We recorded the first ep of our new story arc! It went fantastic. I'll edit together a reveal trailer over the next week!
• THIS SUNDAY (28th Feb): The three of us will be at ICW in Dublin at the Academy! Would love to meet up with any fans going!
• Golden Noggers: Hopefully next weekend (~6th March) …maybe!
• In about a month our first part of the story arc will drop (work will start after GN & Q&As are sorted)
• Thursday March 24th: Your boys Jay, V1 & OOC will be introducing SCOTT STEINER in Belfast! You can nab tickets to Inside the Ropes here! It's gonna be emotional! Looking forward to having pints with you guys, was the best part of the Ric Flair gig last year!
• Audio-wise, I've sent The Room to be uploaded to the feed; then Part 2 of Death in Videogames!
• Anything else? Super OSW 64 and Metal Gear Solid 4 review are on the backburner for the moment, Q&A/GN/new OSW are the priority. I watched a few horror films recently so a couple of written reviews will be going up soon.
• The black version of our Worzel vs Garvin tee is now available, and our What Barrrrs sharts are back in stock! Clicky for our US Store, UK Store!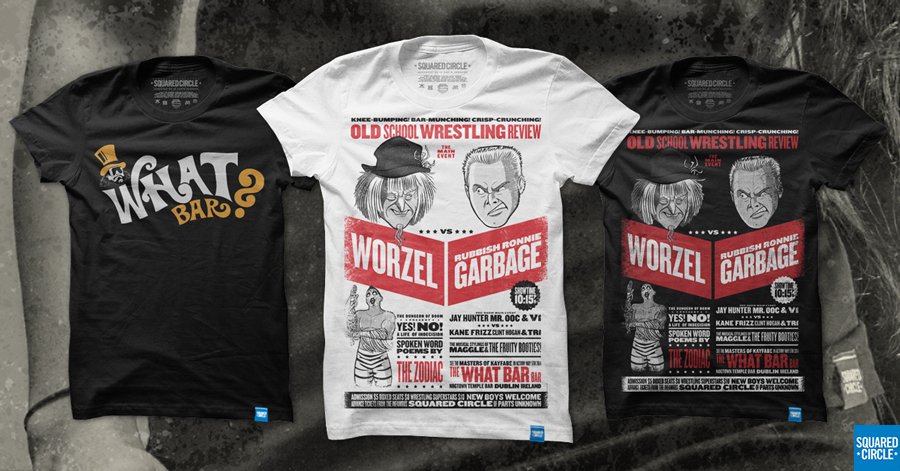 • Thoughts and news about Shane McMahon returning: OSWreview.com/shane-on-raw
Any Qs leave a comment below!