OSW March update!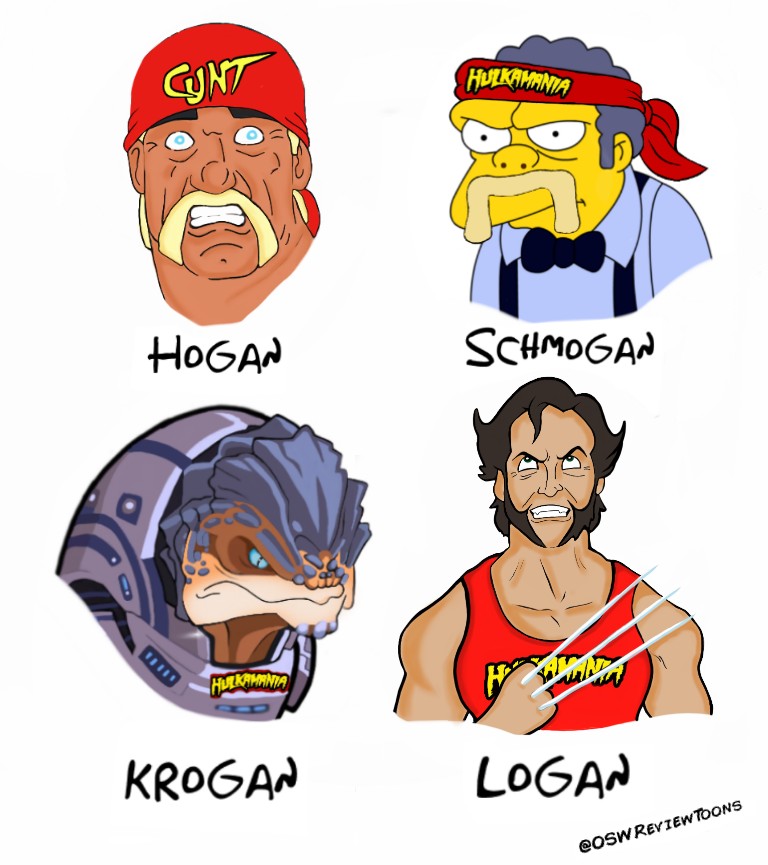 Artwork thanks to @OSWreviewtoons!
Oh you didn't know? This is OOC's ringtone, a looped chorus of "Next to Nothing" by Breaking Benjamin as heard in our Let's Watch episodes!
(Download it here!)
---
Yo yo! Here's what's going down with OSW this month:
• OSW Q&A: Part 1 is up! (watch here, listen on iTunes, Android) We recorded part 2 (wrestling) which'll be released between episodes.
• New Story Arc: The trailer's now out! Thanks for the amazing response to it, we're dying to get stuck in. It's like
OSW in 2015: Wouldn't mind watching some decent wrestling for a change
OSW in 2016: Where's the bollocks?!
• Golden Noggers: 2 video Passes have been completed but I want to get it perfect before release, which should be over the next couple of days. Thanks to William Creeden, who's graciously editing the video portion for the 3rd year in a row!
• Next OSW episode: I'm trying hard to get it released by the end of the month, difficult with work & personal commitments. Wish I could dedicate more time doing OSW! I'll let everyone know when the first video pass is completed (i.e. when I'll be able to lock down a release date).
• MEET YOUR BOYS! We'll be in Belfast for Scott Steiner's Q&A this coming Thursday! (24th March, Tix here)! We need to questions to ask him, pls comment below with your Qs! He's also bringing Magnus along, which is pretty cool! We'll be saying hello to the audience so you know who we are, we'll mostly be drinking at the bar chatting with you guys 🙂
So to recap: Tuesday new trailer, next weekend Golden Noggers, end of the month new OSW episode! Any questions, just ask below!
---