Request music for Super OSW 64 Level 5!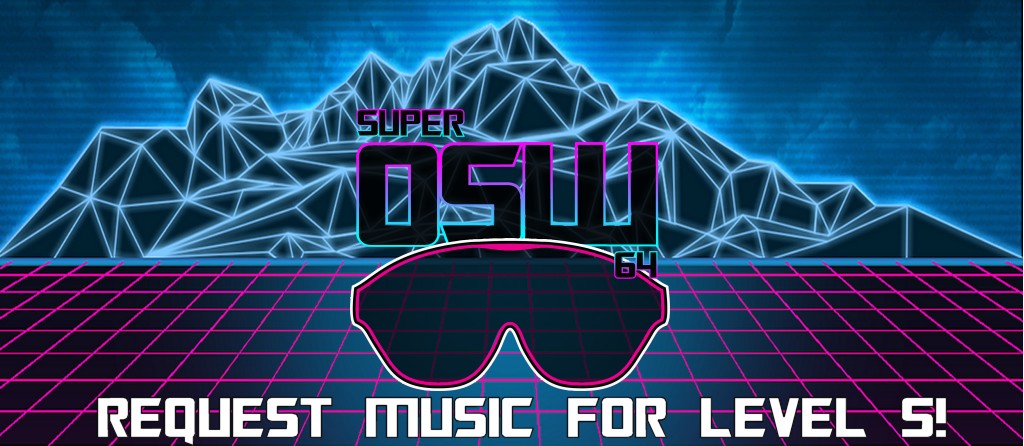 ---
Yo! The next Super OSW 64 is LIIIIIIIIIVE SATURDAY 1pm BST at OhhRadio.OSWreview.com, and I'm taking requests for music – no limitations! Please include a youtube link as it really helps me out and I'm far more likely to choose it. Comment below and make sure to give your name and city so I can give you a shoutout! If you tell me why you love the song I'll include that too 🙂 FYI I'm just taking requests here in the comments section (not on FB or twitter) – I need everything in one place! Cheers!
---
Level 1: Download
Level 2: Download 
Level 3: Download 
Level 4: Download 
Left click to stream, right click & save as to download!