CWC CruiserWeight Classic Ep1
On June 22nd, WWE announced a WWE Network-exclusive new show, Cruiserweight Classic (CWC) that'll air for 10 weeks every Wednesday after NXT, culminating with a live 2-hour special on September 14. A quick 3 weeks later, let's see how their innoggeral episode went down!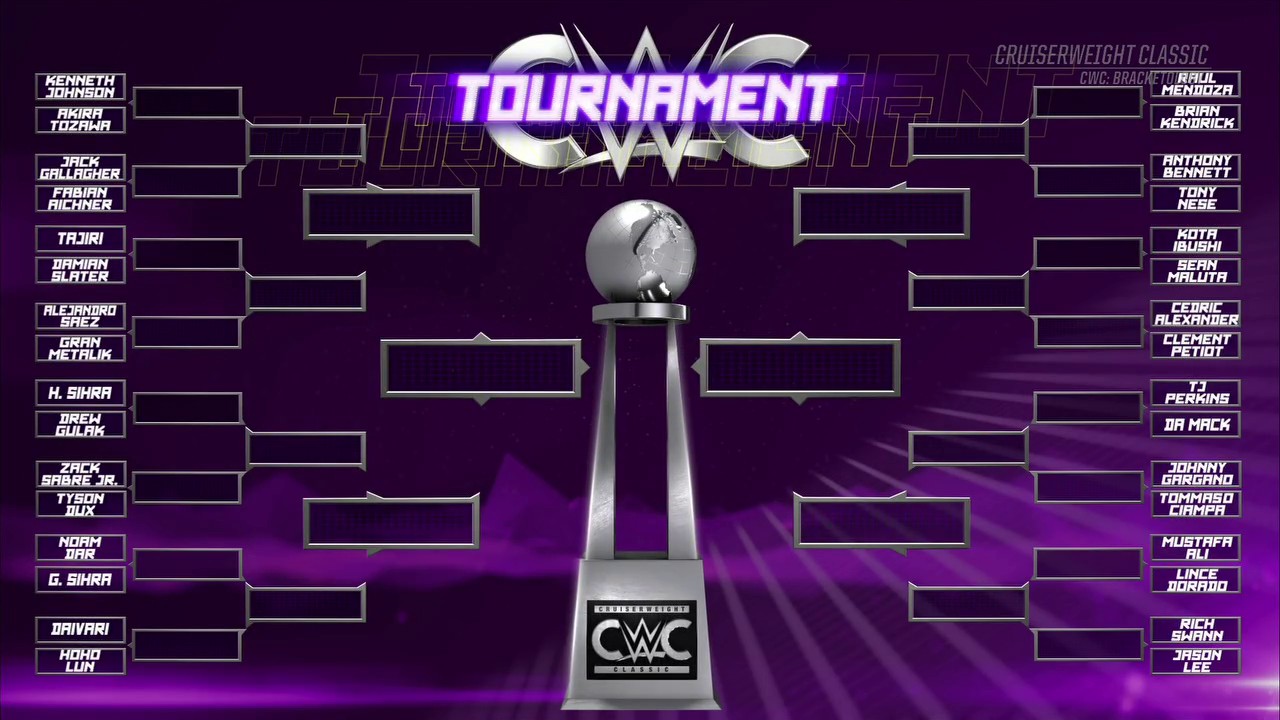 ---
Format & Setup:
32 man single-elimination tournament. This week was 4 random 1st round matches. Filmed at Full Sail University (i.e. perfect crowd for indy stars). Colour scheme is silver on purple. Graphics are *sploosh* Street Fighter style, making note of their nationality (awesome). Quick 10-second vignettes for each fighter to introduce themselves; otherwise they're getting over by reputation but mostly it's all in-ring. ROH-style, combatants are asked to shake hands beforehand. Replays are only shown after the bout, before the winner's hand is raised. The hand-shaking had a storyline! 1st match) Shake hands 2nd) Don't shake 3rd) Shake & pull in to trash talk 4th) Shake hands!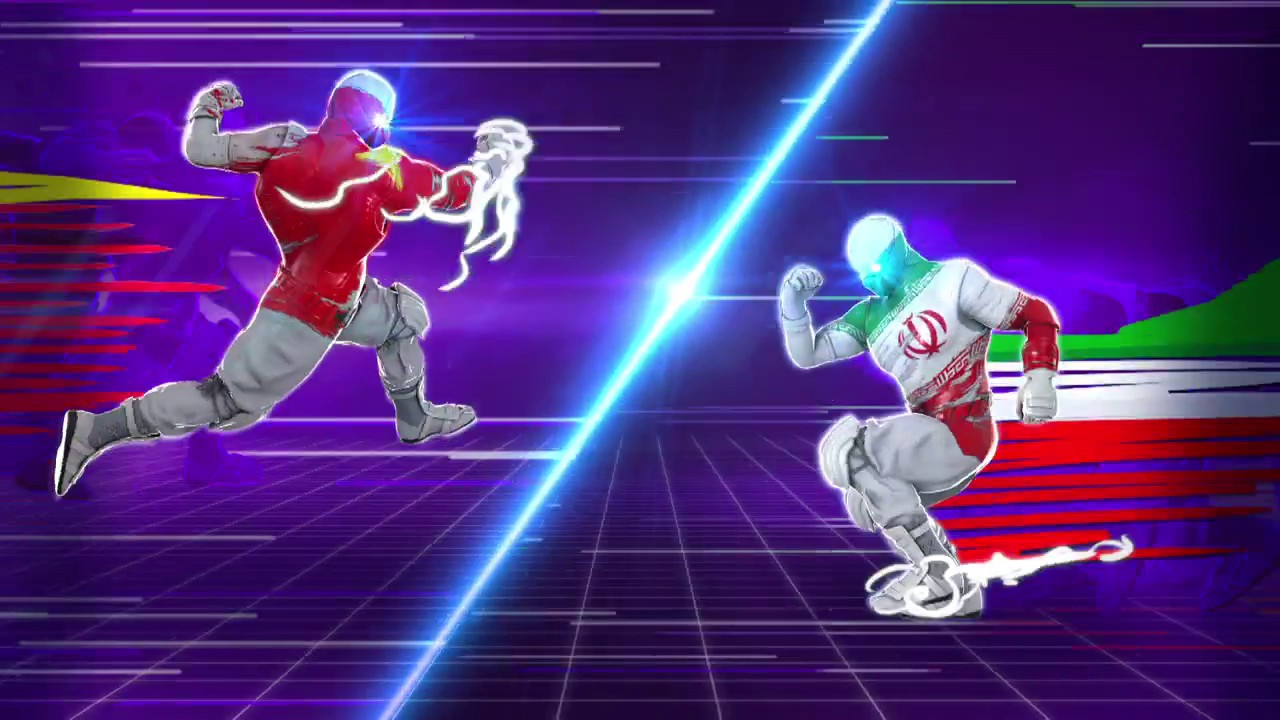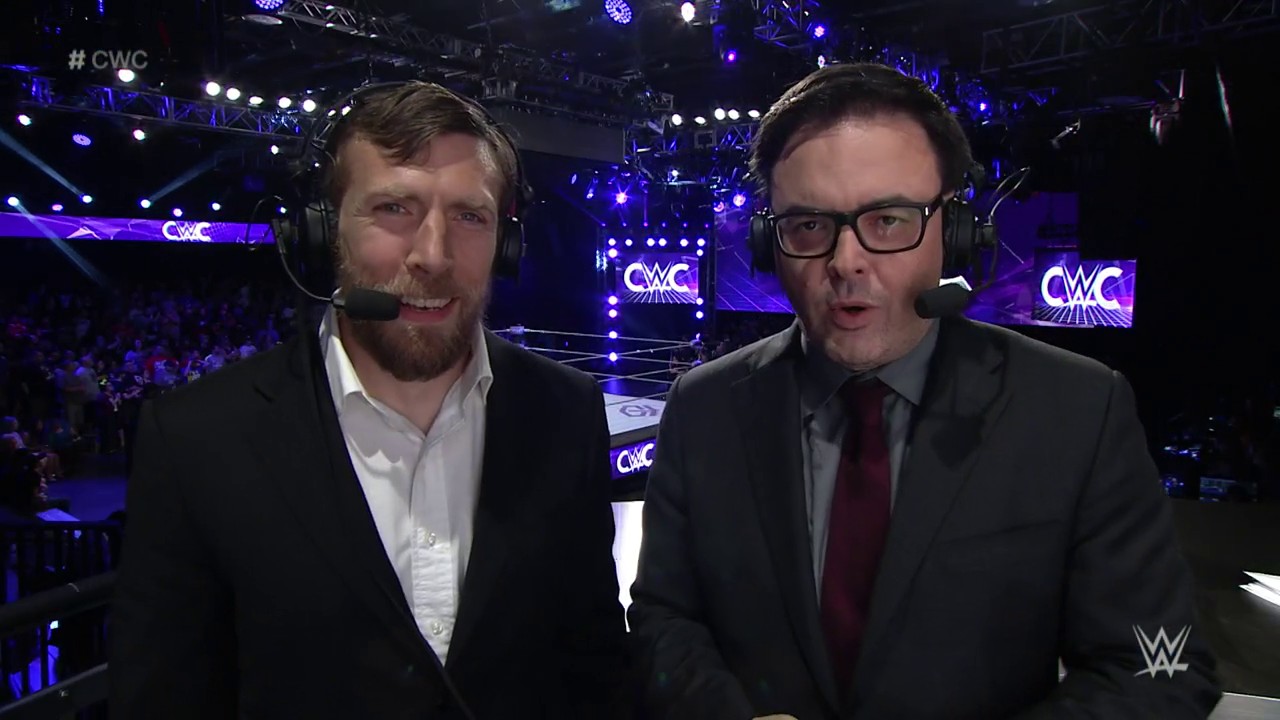 Commentary:
WWE gained serious brownie points with Mauro Renallo & Daniel Bryan. It's a joy to hear them fully engaged in informing why you should care, and getting the talent over. They work off each other extremely well, only ever stumbling over each other twice, and will only get better. My favourite part was both marking out simultaneously to Alejandro Saez doing a shooting star press from the apron.
Matches:
Gran Metalik (Mexico) vs Alejandro Saez (Chile): Metalik is a luchador and the match showcased his highspots – which he executed perfectly and impressively. Saez got his shooting star press but this was all about Metalik. Good stuff!
Hoho Lun (China) vs Ariya Daivari (Iran; younger brother to WWE's Shawn Daivari): So it's WWE's new market ('babyface' China) vs Terrorist! Yech! Lun is really green, he looked a bit terrified. Daivari played Daivari. I expect Lun to go farther than he should thanks to WWE breaking out into China.
Cedric Alexander (USA) vs Clement Petiot (France): ROH's Cedric was showcased as a big babyface to get behind, crowd enjoyed him. Petiot is ripped and bulkier than other cruiserweights. He had some nice bigger-man offense in. They got over him being trained by Lance Storm, but I didn't see any rat tail. Hmm… Cedric won his with Lumbar Check (Belly to back suplex into double knee backbreaker, lovely!)
Kota Ibushi (Japan) vs Sean Maluta (American Samoa): Ibushi is actually signed with WWE (having left DDT & NJPW earlier this year) so…yeah! Purple Kenta (as we call him due to his kicks, and purple jocks back in the day) is the favourite; crazy over and DB especially marked for his vicious kicks; Mauro loved his triangle moonsault (jump to the outside middle rope and moonsault). As Maulta is the nephew of Headshrinker Afa, they pushed the Reigns/Usos/Rock relation hard. Tons of impressive attacks like his standing moonsault splash and Pele kick to a top-roped opponent. Massive potential for him. Maluta was in a death spot (paired with Ibushi in his first WWE match) his big spot over the top rope was a little wibbley but his superkick 'maybe I'll get an upset' near fall was good! Poor Cedric, he's facing Ibushi in the last 16 – would've loved to see him progress farther.
Other points to note:
I'm very impressed how WWE have created an alternative for themselves, by themselves. This is a fantastic mix of familiar but different. WWE's production values but new graphics, commentators and wrestlers. Almost everyone here has never been seen in a WWE ring (I'm gathering Tajiri and Brian Kendrick might be for older fans).
Only negative is that this is pretty completely in-ring-based (i.e. no real characters or storylines) so it'd be difficult to get invested in most of the talent (as half of them will be gone after one match). As a positive it makes you feel like a talent scout!
Overall: SO MUCH fan service for hardcore fans – indy wrestlers, commentary, Street Fighter graphics! If watching indy stars in WWE interests you, go watch it! Go watch it anyway, just to see something completely different from WWE. Mauro & D-Bry are magic together, have tremendous credibility, natural chemistry and enthusiasm. They should be calling RAW. 52 minutes. Who do you think will win the tournament?
---
Next week's matchups:
Tajiri (Tadgers! Japan) vs Damien Slater (Australia)
TJ Perkins (TNA's Manik; Philippines) vs Da Mack (Germany)
Mustafa Ali (Pakistan) vs Lince Dorado (Puerto Rico)
Akira Tozawa (Japan) vs Kenneth Johnson (USA)
---
Shoutout to superbrah in the OSW shart! WHAT BARRRRRRRR is Cedric Alexander?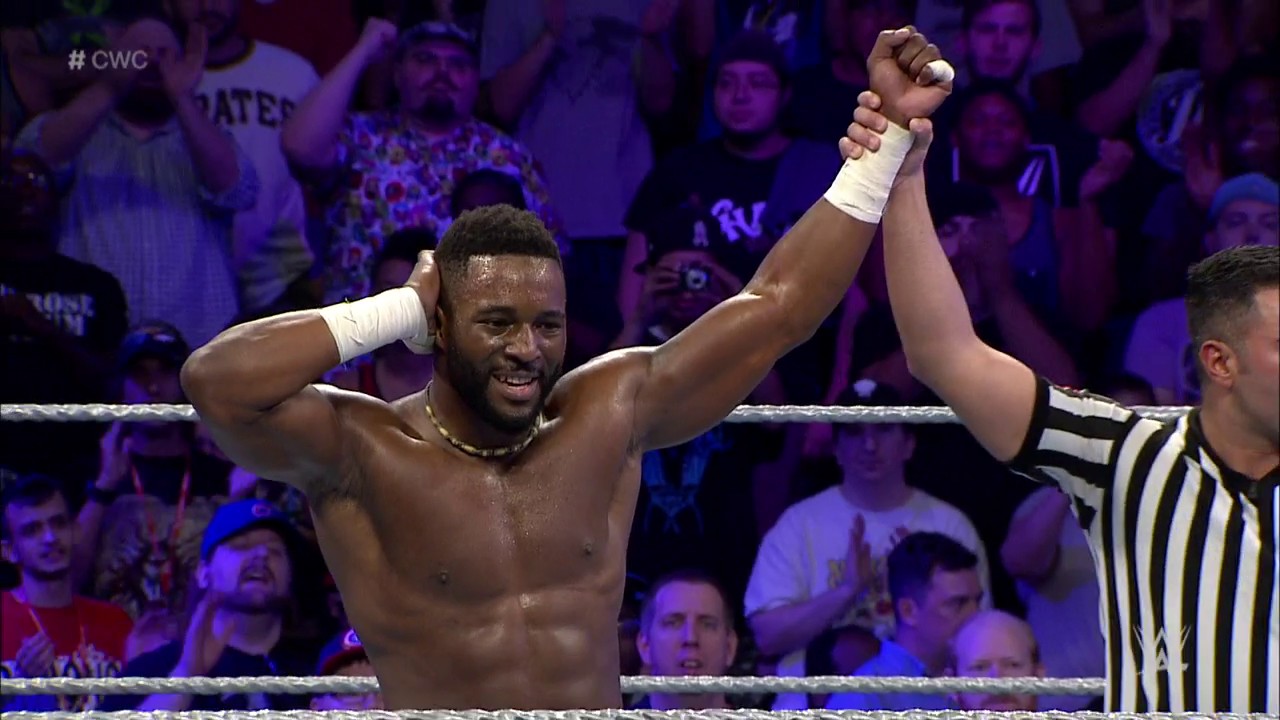 ---
New OSW episode coming next week! More info: NoggerU.OSWreview.com