WBF Retrospective!
OOC: Who'd do you know can drink a whole glass of milk in one go?
V1 (Quietly): Most people.
---
• This WBF segment is from our WrestleMania VIII video! You can watch the rest of the episode here!
• Our site is back in business! We've also moved from a shared server a dedicated server so hopefully it'll cope when there's an influx of traffic. (If you're reading this then yes!)
• OSW May Update! Clicky here
• To commemorate the milestone we brought out our original blue Macho shart! You guys work super-fast but it's available in most sizes in the UK  and  The US!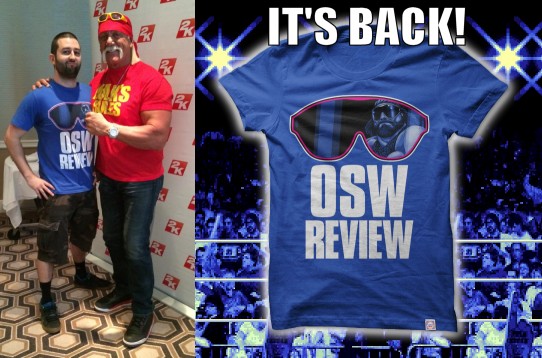 • Newest Super OSW 64 videogame music show (Level 8!) OSWreview.com/super-osw-64-level-8
Rock on brother brahs 🙂
Jay