WWE Payback 2016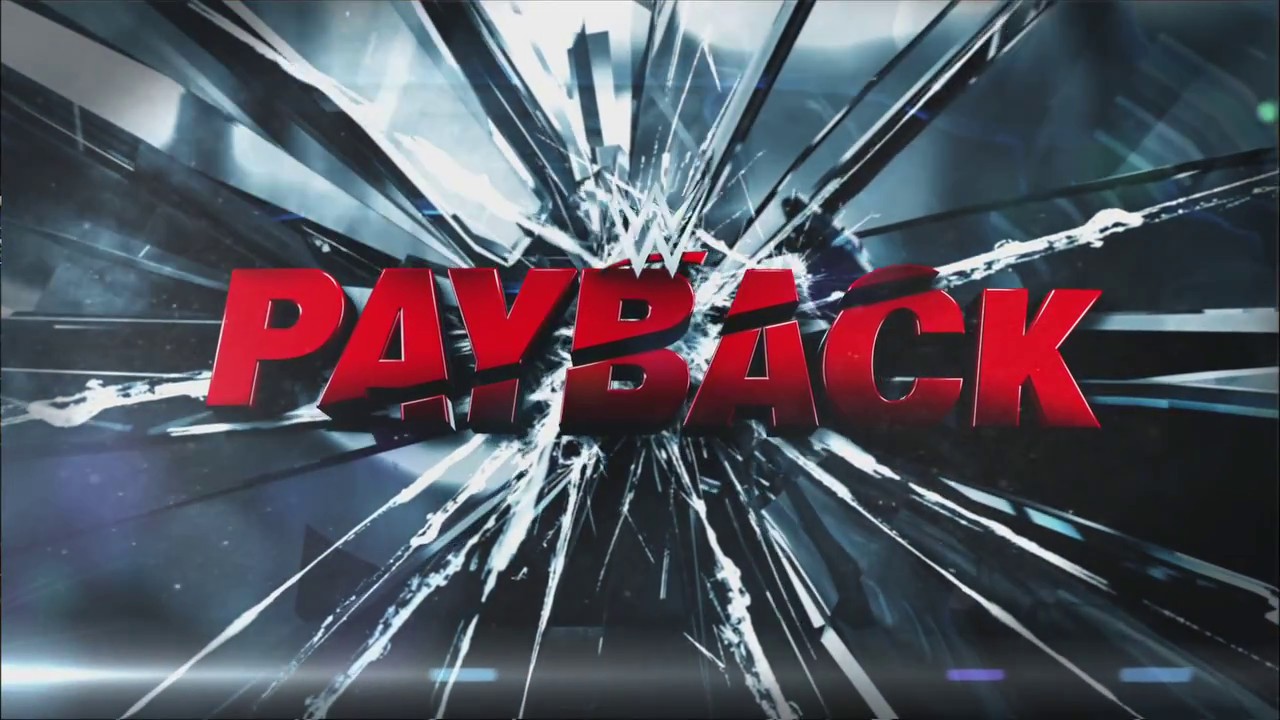 Yo! Here are my thoughts on WWE's latest and RAW the next night afterwards. Pre-amble is in italics, and credit WrestlingDailyNews for the gifs!
PRE-SHOW: Dolph Ziggler vs Baron Corbin
Mauro is calling it with Byron – it's not news but it's so great to hear him call moves and his general high quality commentary. Ziggles is the most overexposed wrestler on the roster, in that he's wrestling long matches every week on TV and PPV for years now and his career has stagnated, making it difficult to get invested in his matches. Quiet back and forth with Ziggler countering an end of days into a roll up – so Baron loses while saving face. It's the same booking as Corbin/Aries at Takeover Dallas. Despite having the Andre Trophy, much like Cesaro when he won it, the statue hasn't improved his standing.
US TITLE MATCH: Kalisto (c) vs Ryback
Crazy to see the disparity between the midcard titles – the US makes the pre-show, same as last month, but the IC was in a Mania ladder match (best on the card) and a featured bout with two of RAW's best wrestlers and hot feud. With the lack of focus, Kalisto's moved much farther down the card (despite being an entertaining and unique act in WWE) and Ryback's doing a jerk bully gimmick (going ooo!) I like it. As i do his weight-lifter's belt ("the preshow stopper") and his kicking of a downed opponent, like an animal seeing if it's prey is dead. Loud Goldberg, and you can't wrestle chants. They move quickly from spot to spot of kalisto countering ryback's strongman offense. Lots of choreographed sequences which I really appreciate. In the end Ryback hits a military press from the middle rope (great!) Misses a frog splash and gets hit with a Salida del Sol, Kalisto retains. These guys worked great together (and the big man vs lucha is always an interesting pairing) it deserves more focus and should've been on the main PPV.
On RAW: Rusev wins a #1 contenders battle royale for the US title (they didn't bother doing a League of Nations bit on the show, even though they're disbanding). Ryback asked to be pulled off TV and wasn't on RAW, due to negotiating a new contract. He wrote a tumblr post (yes, tumblr) about how he's creatively stifled and bemoaned losers/jobbers getting paid less than the winners…. WWE is an entertainment company, they push those who they think will make them the most money, like The New Day being crazy over (with tons of hot merch) and holding the WWE tag belts for over 250 days. WWE obviously don't think much of him (with his won-loss record) but his claims aren't black and white because they tried to push him as a main eventer but he's known for not being safe – he injures his opponents.
RYBACK posts on why he's off TV indefinitely (creative + losers getting paid less) https://t.co/sYqusAHAe7 pic.twitter.com/hyi2I6HHu4

— Jay Hunter (@OSWreview) May 3, 2016
WWE PAYBACK
The New Day promo. They recap that the winners of the tag match will face them next month for the tag titles. They are pretty much the only guys who live outside the WWE bubble, referencing Beyonce's marital troubles and his Twitter DMs are open. Intro video – interestingly marketed as the first PPV of a new era which is about the fans…before The main event Cole says it started with Roman winning the belt… It also surrounded the main event with McMahons fighting, which is the opposite of a new era!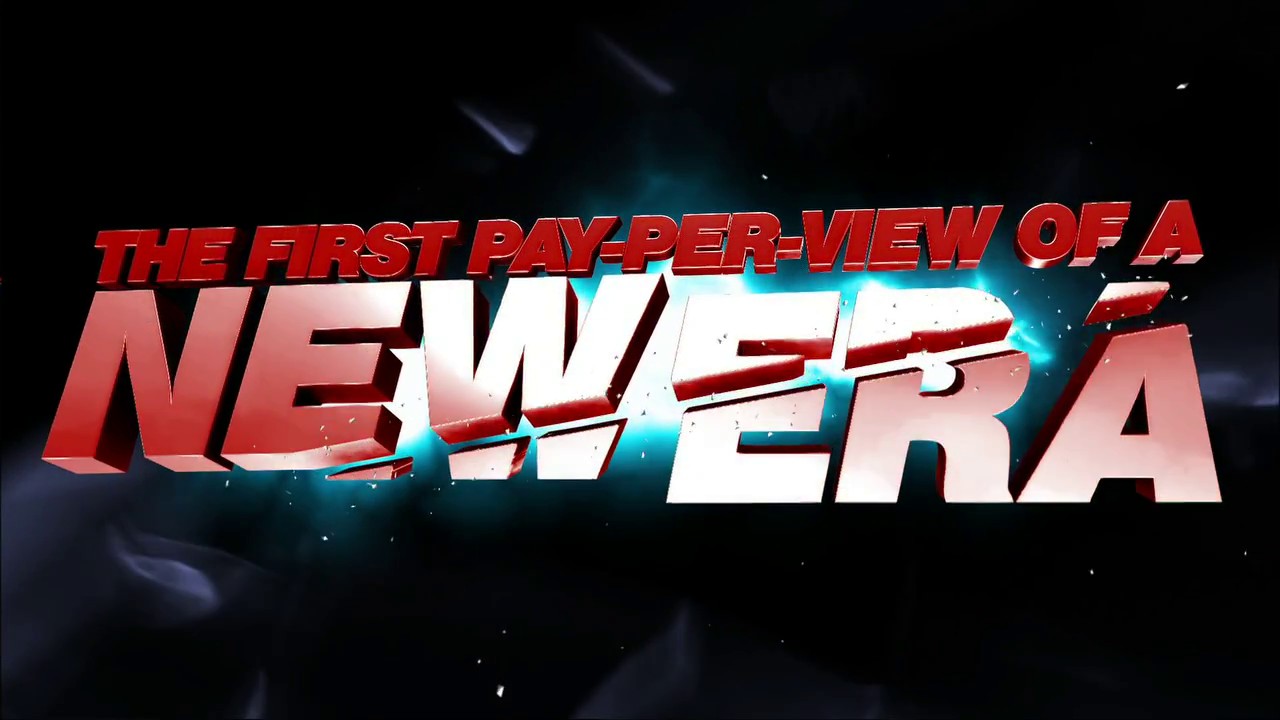 TAG #1 CONTENDERS: Enzo & Cass vs Vaudevillains
Always a fan of tournaments to determine new contenders, much more sporting reason than "I ran to the ring and insulted the champions first". Two NXT tag teams with opposite RAW debuts – enzo with one of the best promos of his career vs quiet debut on SD and no build to such a comedy indy gimmick. New Day not on commentary surprisingly – probably because Owens would be on commentary later.
Scarily Enzo is thrown to the outside but whips his neck off the middle rope on the way out and his head off the mat – immediately you know something is wrong, Enzo's not moving. The match is halted and then called off as EMTs bring a stretcher down. The camera focuses on the commentators, only glancing at Enzo, who gets his name chanted. I watched this on Tuesday so I knew that Enzo was alright but it must've been very different for the live audience. He suffered a concussion but he's clear otherwise, he'll be out until he passes impact testing. On RAW they slotted Big Cass in as a third man (using Xavier to even the teams) and the Vaudevillains are the new #1 contenders. It feels likely that the Dudleys would've cost Enzo & Cass the match so they could feud.
---
Kevin Owens vs Sami Zayn
They replay the excellent lifelong friendship-turned-feud promo from Raw. Owens cites his heel turn as Sami reached his goals before Zayn, but Sami stays face despite Owens taking Zayn's spot on the main roster due to Sami's injury. This match is way too low on the card – it's the second most important match, should be semi main! JBL mentions Chicago is home to one of the best trash talkers of all time, not CM Punk but Michael Jordan!
Both are excellent wrestlers with tremendous chemistry. I can't really expound how amazing these guys are together, absolutely killing it. The match is hot, both guys working big moves at a fast pace, making each other look great. Crowd are invested in the match, popping for small things like a big clothesline. Awesome hotly contested back and forth, KO wins it CLEAN by catching Sami with a superkick and then the pop up powerbomb. KO bullies Byron Saxton in a post match interview and invites himself to commentate on the upcoming match…
---
IC TITLE: The Miz (c) vs Cesaro
Huge fan of Miz's delusional Hollywood starlet gimmick, his least stupid haircut, his shiny Mortal Kombat Scorpion coat, and his incredibly hot wife Maryse. I also love his new two-take Jay gimmick where he redoes (repeats) part of his promo so he can get a better take. It's all great stuff. He won the IC belt after Mania, dismally cutting Ryder's 24-hour title reign. I read a rumour saying Neville was supposed to do the 24-hour reign but when he got injured, the rest of the ladder match participants lobbied for Ryder to get his WM moment. If true that's wonderful.
Cesaro's got his James Bond entrance and stripper clothes. Just wish he used his previous theme, which sounds like the Goldfinger song. Tons of Cesaro section paper littering the crowd, awesome. Watching Cesaro work, it reminds me how awesome it is that we (the hardcore wrestling fans) are proven right to back the talented indie guys. Owens is a delight on commentary, very quick-witted insulting Cole and Byron. He was the MVP of this show, and it's great how much time he got.
It's the Cesaro showcase, with multiple feats of strength. He just went into signature spot after spot and is a joy to watch. Fans can't count the Cesaro swing correctly (they just count, which is about double the speed of the swing) and when Sami appears to brawl with Owens, the distraction allows Miz to retain with a rollup. Post match they all brawl (pointing at a 4 way at Extreme Rules) with Owens standing tall in the end. On RAW they further hint towards the 4 Way with Sami ending up on top, holding the belt. Very enjoyable bout with a "see you next time" finish. I think the Miz is at the level of the IC belt, however Cesaro, Sami and KO are already above it, so they're definitely improving the standard of the title. Interesting to see KO go back for the IC belt rather than put in a claim for the WWE title.