NXT Dublin Review Part 2!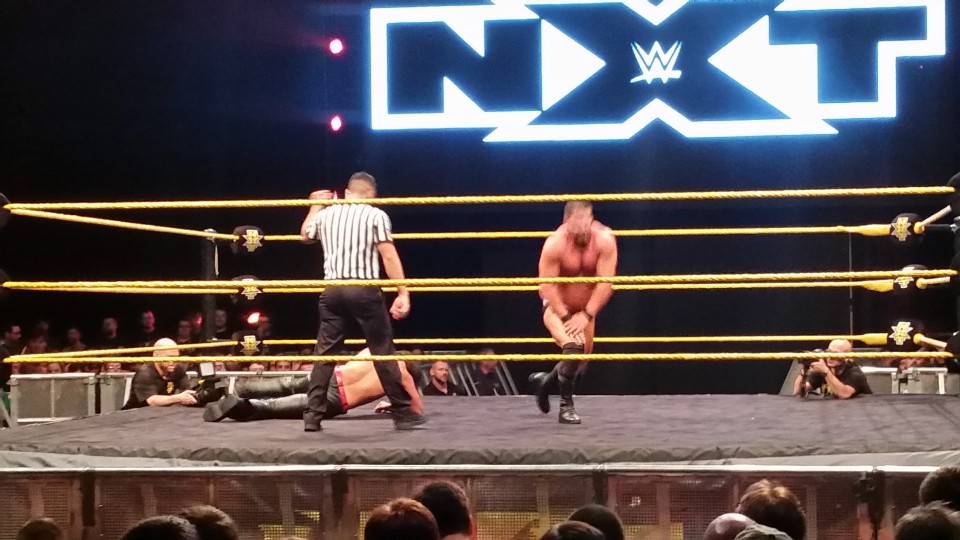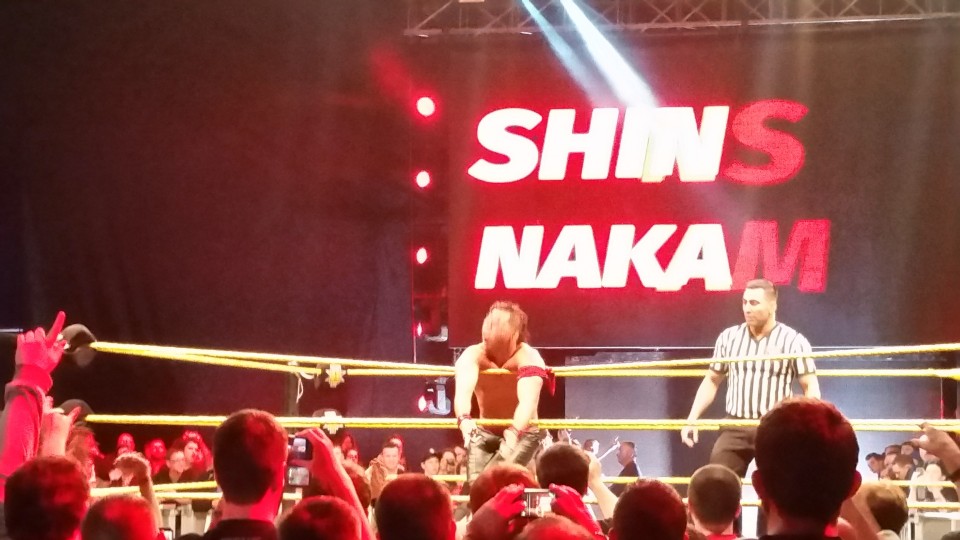 • Bobby Roode v Shinsuke Nakamura
Kinda devastated, we missed both of their entrances, we were out getting drinks and in the smoking area. But we met fans ther which was way better! After the show one of our brahs showed us his video of the entrance and you couldn't see anything amonst the sea of marking out, lol. We switched seats on the way back in, thank God! Crowd LOVE Bobby Roode (Fuck TNA chants), Nakamura's reaction was maybe louder than Finn's reaction. He's a superstar. Massive treat getting to see the two. OOC marked out seeing Roode, one of his favourite wrestlers. Unique chant, "Shinsuke's on fire, Bobby Roode is terrified!". Too busy marking out, but Nakamura won with the Kinshasa. He did his entrance deal for us and left to a sea of cheers. Awesome.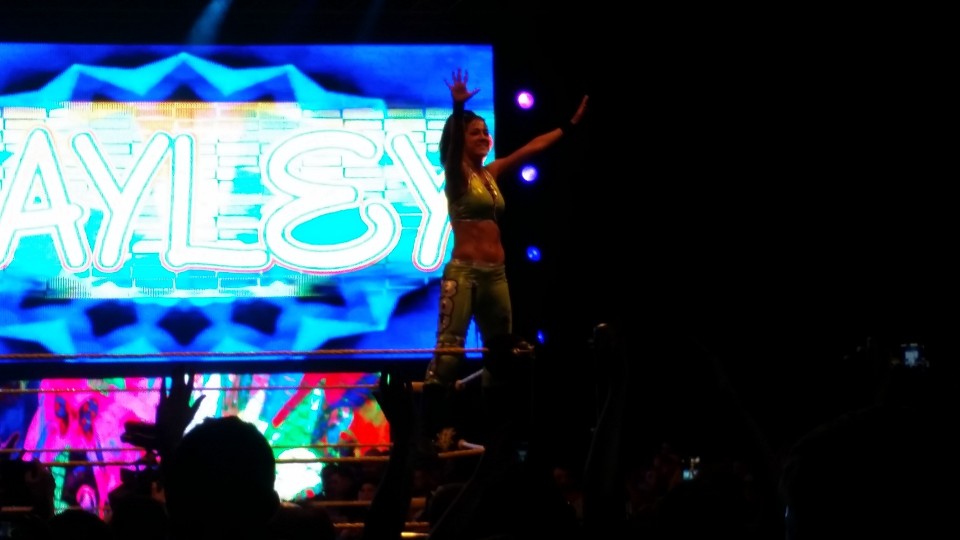 • Alexa Bliss & Nia Jax v Bayley & Carmella
Alexa Bliss, wow she is gorgeous. Plays "Row Z can see I'm a heel" well. Nia Jax has no physical charisma/presence, she looks awkward and unsure of herself (well, she is new!) Amazing chant of "your cousin sucks!"). Carmella was pretty over and enjoyed that, and Bayley was super popular (third behind Finn & Nakamura). She looked so happily embarrassed stopping to let us get our chants in. She also did her entrance mostly towards us which I appreciate! Alexa still has her Iron Man style outfit and had a nice blind tag. Bayley did her guillotine spots on Nia, did a Perfect 10 corner move/cartwheel spot, and won with a Bayley-to-Bayley suplex on Jax (who was very kind to jump).
• NXT Champion Samoa Joe vs. Finn Balor
There was an extra bit of build-up music for Finn's theme, which had a Balor Worldwide and Irish flag, crowd went mental for him. He is super-ripped, he mustn't have had a carb in 6 years! You can see the individual muscles in his quads. People were into Samoa Joe but as soon as it started, the crowd stood up and clapped and cheered for Finn whilst he was in wear-down spots ("Stand Up, If you love Ba-lor"!) it was crazy awesome. They're very smooth together, blocking each other's finishers; in the end Finn missed the Coup de Grace and Joe rolled him up for the win. Crowd were really disappointed, got Joe back into the ring so Finn could do his finish and his theme played.
Other notes:
• The ring announcer intonated just like Lillian Garcia but is some woman I've never seen before. Looked a bit like Eden Styles and Nia Jax put together.
• When she had signed photos in her hand, the guy behind me shouted "BUT WHERE CAN WE GET THESE SIGNED PHOTOS?!" as she shilled the merch stand. Hilarious.
• A couple of knobs started chanting "we are awesome" and was IMMEDIATELY SHUT DOWN by the crowd. Ha!
• There were adults wearing *child-sized* replica belts which I find SO FUNNY! On grown-ups they almost look like massive watches.
Met @OSWreview again at #NXTDublin !!! pic.twitter.com/NCtYgeM3A2

— Nathan Campion (@campion95) June 14, 2016
Meeting you guys!
Before the event, during the intermission and afterwards we got to meet maybe 2 dozen fans which was so awesome. They're so lovely and funny dudes. I just know there was a good few more that we didn't get to say hi to! Also was able to give away all of my Virgil Dollars. Also think taking a picture and wearing a waistcoat helped finding us. So I started accosting people I saw wearing OSW shirts! We found a group of fans and went for pints in the first place we could find.
Overall: Lots of house show/"needs work" wrestlers clogging up the first half but was fantastic seeing Aries, Nakamura/Roode, Balor/Joe and Asuka/Bayley. Crowd were WAY up for it which was great, and getting to meet you guys was brilliant! Sláinte!
If u went to the show or any NXT event on the tour, lemme know what you thought/if it differed from NXT Dublin! Tweet me any pics you have of the event!