Shane McMahon returns on RAW!
Vince saying "fucking beating" at 11 seconds!
---
In a huge shocker, THE BOY WONDER Shane O'Mac returned on RAW! Storyline-wise, Shane revealed Vince was once in a bind and Shane helped him out, silently gaining a lot of power of the company. Vince fumbled through his lines/explanation, but set up Shane's match (oh shit! at WrestleMania! vs The Undertaker! A hell in the cell!); if Shane wins he gets control of RAW, if Vince wins he gets his stock back.
So amazing and surprised at the incredible pop and sustained marking out he received. Tons of Attitude Era fans in the crowd – if you started watching a decade ago you probably wouldn't care about Shane, but if you watched in the Attitude Era, he is your boy and you know why! He's tremendously likeable and will kill himself for your enjoyment with escalating high spots. You can imagine him looking at the set construction at Cowboy Stadium to see what he can jump off! Great to have a babyface authority figure after years of only heels, a never-ending weekly grind trying to recreate Austin vs McMahon. There was a mild undercurrent of CM Punk as he lambasted Stephanie for WWE's woes (stock, ratings, injuries) and Stephanie dismissed it calling him a quitter, which is exactly how they handled Punk. No word if they put a post-it note over pictures of him!
They mentioned a maguffin ("Vince's lock box") which I hope doesn't actually become a thing. Reminds me of TNA Knockouts lock boxes where Angelina found the women's title inside and "won" it! Watching it, they could've worked in more real-life points to worm Shane in, that Steph sold a ton of shares last year for her new house and that she stepped down from creative (well, don't call it creative) years ago to focus on her women and children's charities. All in all it was a fantastic segment seeing the prodigal son return home, and a huge increase in interest for me watching Mania.
---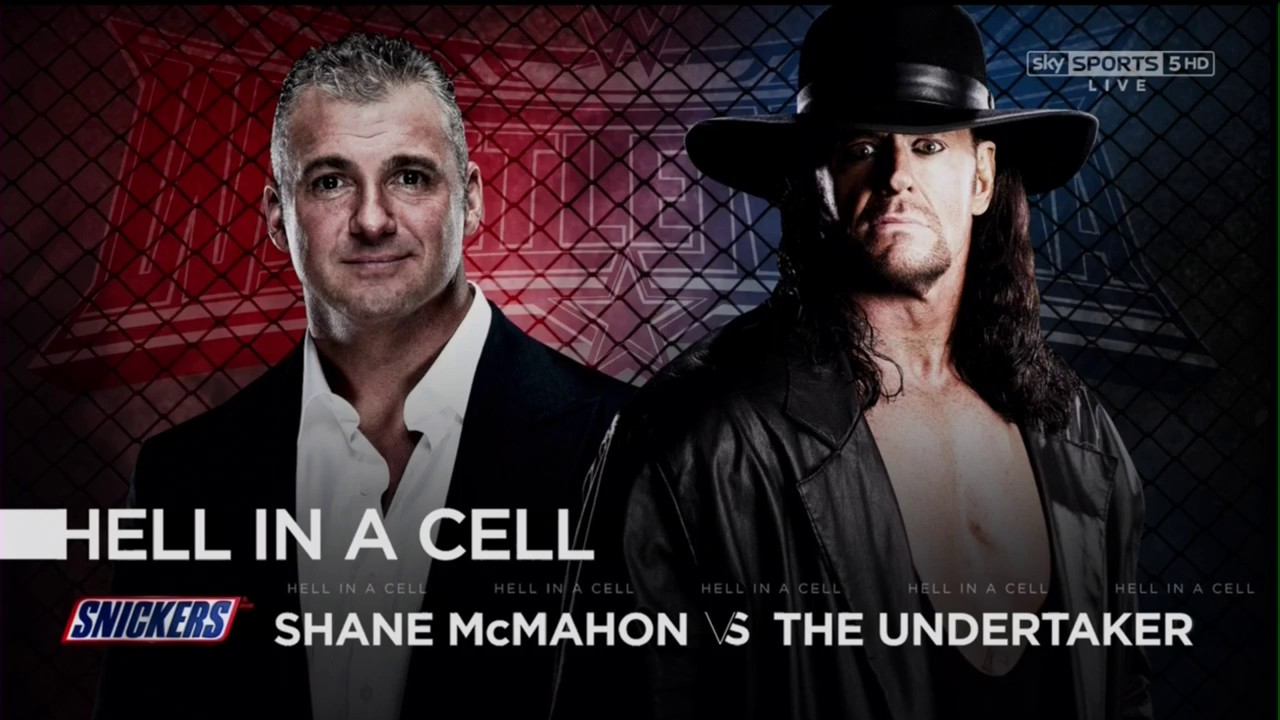 ---
Notes/my thoughts from Wrestling Observer Live:
• They pitched a similar battle for control of WWE 2 years ago of Hunter/Steph (heel) vs Vince (face) which would lead to Hunter vs Austin or Rock at WrestleMania. Vince nixed it as at the time thought he was too old to be on TV. – plummeting ratings always drags Vince back out. It's noted that Vince has had problems every week on live RAW, such as fumbling through his promos, being shown flipping off someone in the crowd, not being able to open plastic balls, or this week, messing his lines and DROPPING AN F BOMB ON LIVE TV!
• Saying FUCK on live TV. Worth mentioning that Brad Maddox was fired for saying "pricks" before a Dark Match, and Titus was suspended for 60 days for grabbing the boss during the Bryan celebration.
• Shane doesn't have a management position in WWE, he's on-air talent.
• "Shane lives in NY so he could be doing weekly TV whilst running his company based in China." – worth noting he stepped down as CEO of You on Demand in 2013 (he was trying to get PPV up and running in China – it lost almost $45 million over the last 4 years/since he joined).
• "There is a significant amount of life imitating art. Apparently there's a belief that a real life power struggle will occur if Shane's fully back in the picture." He's been gone so long Stephanie has moved on from the creative team. He's 46 and is still with YouOnDemand. I find it hard to believe Shane would get a significant place back in WWE (i.e. above or on par Triple H, Dunn, Barrios etc), enough to cause a power struggle.
• "Shane felt he would run WWE after Vince but Stephanie surpassed him to due her product knowledge" – this is news to me. Everything I've read before suggests there wasn't any kind of power struggle. He tendered his resignation in late 2009 (as EVP of Global Media) but had been on the business side of things for a very long time – Steph wielding power in creative and Shane taking a back seat has been the way since 2000.
• Noting Triple H was not involved in the opening segment, only with Roman Reigns at the end "there's a lot going on".
• Shane & Creative: He's a lovely guy, but "when it came to wrestling angles, it was like Stephanie & Paul are so far ahead of him that it's not even funny" – from what I've read the general view of Shane was that he was great to work for but wasn't ruthless, unlike Stephanie. It's definitely possible he had lots of clunkers we've never heard about, but his business ideas included buying UFC before it exploded, ECW before it closed, a more serious wrestling-based/less child comedy product (kinda what NXT is now) and was poised to run WWECW as an online show before it landed a TV deal.
• What about a Fingerpoke of Doom scenario with Taker (so Shane can win and run RAW)? Cobblers. Taker doesn't do bullshit shoot angles. Although facing Undertaker it'll be face vs face; which is a very odd dynamic as people would want Shane to get his way and run RAW. Of course it'll be grand if Shane does a massive high risk bump and wins, nobody will remember Taker losing, he'll save face. No need for WCW ideas here, and forfeitting another spectacular Shane McMahon moment.
---
Byron passes Reigns a blood packet
---
Other notes from RAW:
Lesnar will face Ambrose at Mania, No Holds Barred (not the movie); Dean doing his crazy never-quit underdog gimmick. He's excellent at this (and in general) – he'll have a great match with Lesnar at Mania. They will need to show him as stronger/smarter as physically Lesnar easily batted him away. People love seeing Brock maul people as well.
The Godfather joins Sting in the 2016 Hall of Fame. Hopefully they'll celebrate PAPA SHANGO, which is a far cooler gimmick. Anyone prefer Supreme Fighting Machine Kama?
TRI appeared in leather jacket & jeans (he's still missing one more jean jacket!) in full babyface mode, crotch chopping Roman and face posing. Oh man, legit Triple H chants when beating up Reigns. If I were betting on it, Trips would just allow the fans to hate on Reigns, like he did vs Cena at Mania…maybe they've accepted Roman will be booed regardless at WM32 (which is true) and are rolling with it. Hilariously there's a gif above showing Byron handing Roman his ketchup sachet (the blood packet).
---
---
So, happy to have Shane back in WWE, or is it another case of McMahon family bollocks? I'm a massive fan of Shane (despite knowing better!) so I'm ecstatic to see him back.