OSW July Update!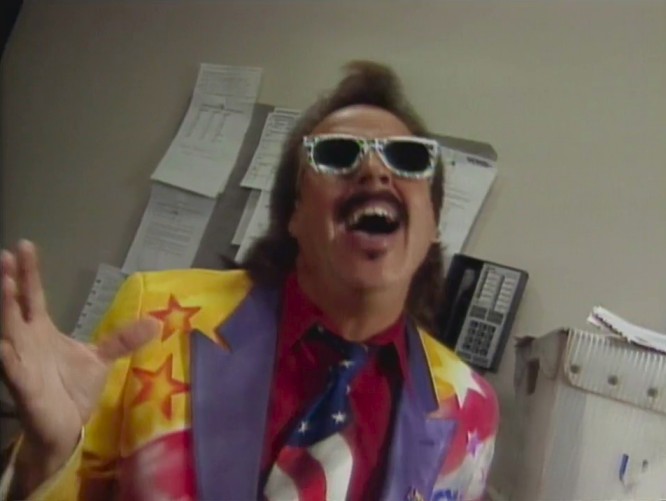 Hey guys! Here's the scoop, milkshakes!
• I'm editing Fall Brawl, I've still got 6 editing sessions to do before it's finished. It'll be about 10 days but I'll let everyone know when I'm on the home straight. Thanks for being so patient! It's an absolute behemoth of WrestleMania IX levels — current edit is about 2 hours long!
• The response for NoggerU (our patreon) has been amaaazing! We've done OSW pretty much the same way for the last 5 years (minus the popcorn tub used to hold 1 rockband mic!) so it's a bit of a shock to the system! Seriously you've no idea how grateful I am. It means I can reduce my hours working on not-OSW and more time editing! It's my dream job 😀
• NoggerU is so I can get more OSW out quicker (I'm hoping to have new episodes every 4-6 weeks). And thanks for the kind words about our WWE Countdown review! The priority over the next 2 weeks is getting Fall Brawl out, then I'll start the wheels turning on rewards (including 500+ Nogger U cards!) and Jay film reviews. Please be patient as I basically have to create a small shipping company!
• Actually haven't seen the guys since the NoggerU launch, I told Steve we can get extra patties on our Eddie Rockets burger! (the Smokestack — try it!)
• My OSW talk in UCD on Tuesday went really well; I just talked about getting a fanbase on YT/FB/Twitter, pitfalls etc. I never realised just how much we swear until watching a bit of Samurai Cop with a room full of teenage and adult women! Randomly bumped into a Nogger afterwards! Hey Connor!
• YouTube-wise I'm concentrating on getting full-screen episodes up which take a bit longer. WrestleMania X7 went up last month, and currently working on Royal Rumble 92!
• I haven't seen Final Deletion but I'm dying to. I might wait until after Fall Brawl is released/I see the guys.
• Latest film reviews are Superman vs Batman (Extra Long, Still Blah edition!) and The Conjuring 2 (Great!)
Back to Fall Brawl! See ya in the funny pages!
Jay