OSW August Update!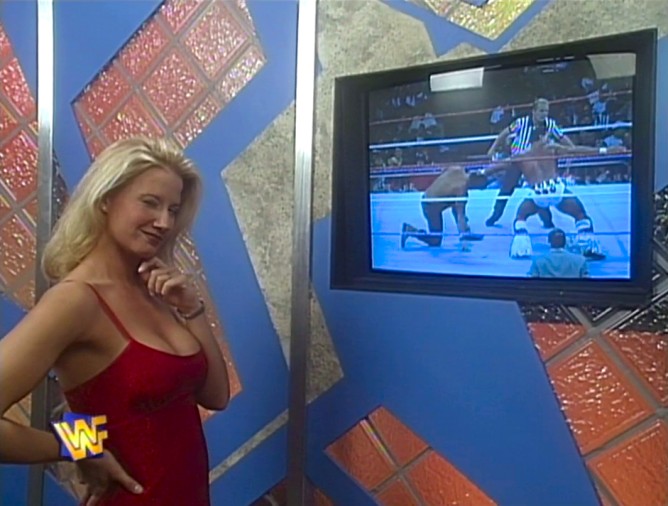 • Next episode will be SummerSlam 2016! Aiming for release around Saturday 27th Aug. It'll be myself and V1, he's keen to chat about the brand split 🙂
• I'd love to cover NXT but it's on the day beforehand SSlam, doing an ep means I don't sleep for a few days, I can't do a week without sleep! I'll write up my thoughts on it when I watch it 🙂
• YouTube: The last week has been super sweet as we've been able to get Royal Rumble '92 and SummerSlam '92 up! I'm just working on getting full-screen versions vetted instead of the windowed vids. Next on the list is WCW Fall Brawl '95, SummerSlam 2015 & '16 (when it's ready, lol)
• Audio Podcast: I put up the mp3 of my NXT Dallas Review on the feed, and Fall Brawl should be up v soon 🙂 You can check it out on iTunes or Android 🙂
• Super OSW 64: The next bank holiday won't be until next month but I'm keen to get the wheels rolling on Level 10! Request your videogame music tracks here (and also where you're from so I can give you a shoutout!) OSWreview.com/super-osw-64-level-9
• The response for NoggerU has been amaaazing! Seriously you've no idea how grateful I am. Over the last year my time became very limited, meaning we could only get about 4 episodes out per year (seriously – X7 was in October!). Setting up a patreon was a way so I could spend more time editing the show and thanks to NoggerU there'll be a new free OSW roughly every month! Somewhere between every 4-6 weeks. It's an amazing feeling getting breathing space to do my favourite thing in the world (make more OSW!). We've done the show pretty much the same way for the last 5 years (minus the Rock Band mic in a popcorn tub!) so it's a bit of a shock to the system. Re:Extra stuff, I'm reducing hours working my real job so to thank people paying my bills, I gotta give back the only way I know how, additional videos and physical stuff in the post! I've more NoggerU updates including what 3-man review we're doing next on the site!
• I got a new desk! It's a graphite corner desk from Piranha. It has a grill underneath, is that for cable tidying? That isn't news in itself (lol) but I had help from you guys getting it! Piranha (UK) don't deliver to Ireland so I asked around twitter if anyone's in Northern Ireland, a dozen people immediately wrote back, Alan said he'd a garage (or "car hole", la-de-da Mr. French man!) shipped it to him and had a courier pick it up. Just put it together last night. Thanks to all the lovely Nordies who offered 🙂 Shoutout to Alan @Mooreso1981!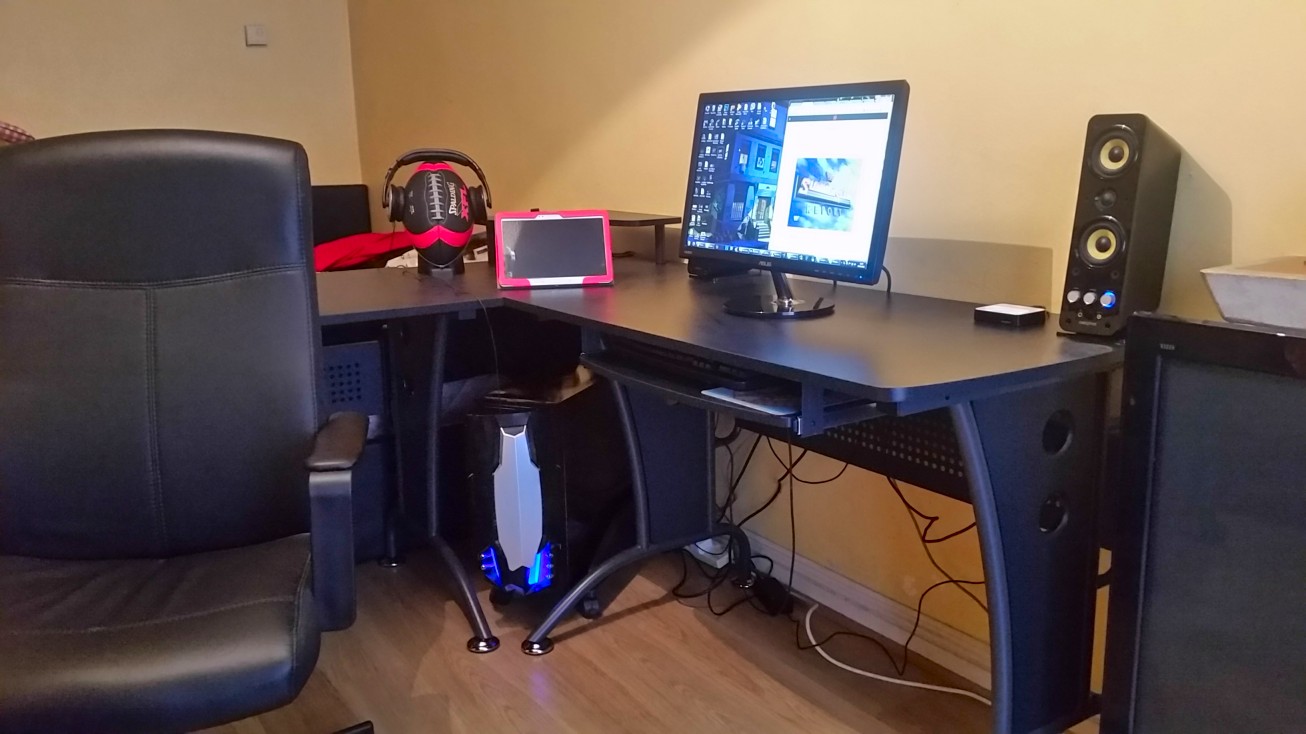 See ya in the funny pages!
Jay
p.s. Latest written film reviews are Suicide Squad, Star Trek Beyond and Superman vs Batman (Extra Long, Still Blah edition!)