UR Fight iPPV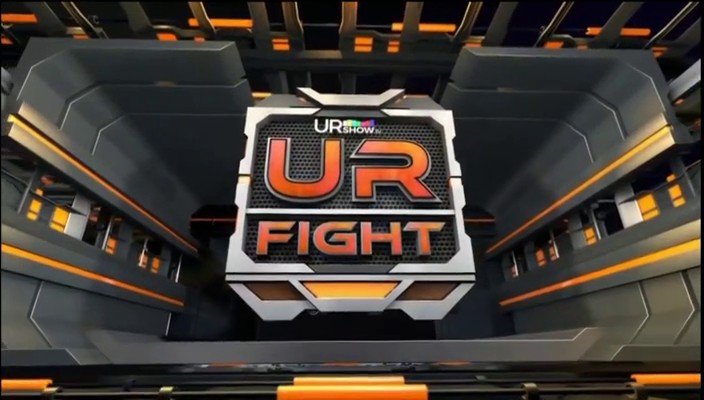 ---
UR Fight (pronounced "your fight")
The Celebrity Theatre, Phoenix AZ
20 March 2016
An iPPV designed to promote the web-TV channel "URshow.tv". It's pitch was a broad nostalgia hodge-podge of worked pro-wrestling and shoot MMA/boxing bouts with older and/or disgraced personalities. Ken Shamrock was originally scheduled to fight Dan Severn (the match I was most looking forward to, that we never properly got in WWF!) but Ken was replaced by WCW/Friends-alum Tank Abbott, who wasn't licensed, so the match was scrapped entirely. Today it was found out that Shamrock tested positive for steroids (and methadone – used for pain or drug dependence) at Bellator 149 last month. So is it worth the asking price of $12? Let's find out.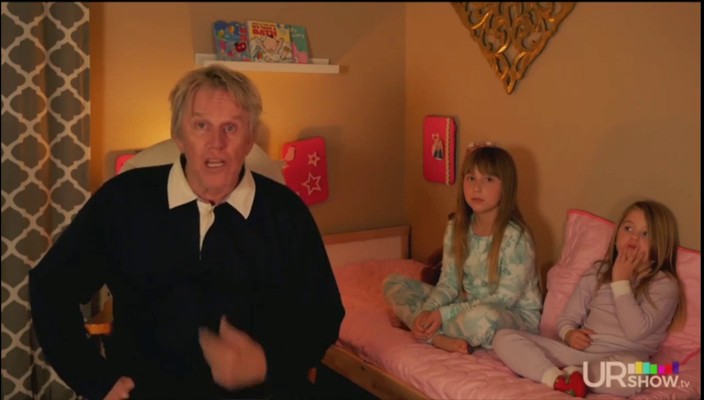 Opening video: Holy shit, in a bad way. Michael Rappaport (co-star of Inside Out with Triple H) Ken Shamrock, Chael Sonnen in front of a US flag, Gary Busey et al plugging URshow.tv and it's "video AMAs, real time voting, and the most unbelievable contests and prizes". Oh my God! Smacks of some money mark paying disinterested celebrities to hock their soulless web channel. Combined with the card subject to change and multiple types of sporting contests, it has the potential to be another heroes of wrestling.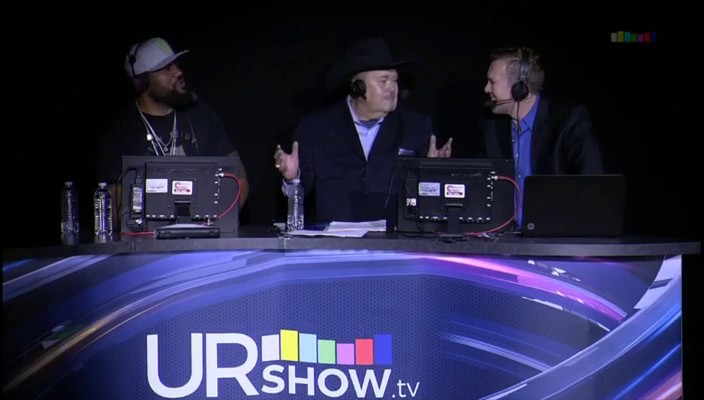 Commentators: Jim Ross, Sean Wheelock (MMA commentator) and Rampage Jackson.
In 2008 he was charged with a felony hit and run with the police in tow and a female victim tried to claim it caused a stillbirth (which was dismissed). You might remember he was in TNA (!) with the Main Event Mafia and hung around Angle; even wrestling against the Aces & Eights. They have no chemistry. Sean Wheelock does a good job of presenting points of information, although he embarrassingly sucks up to JR using smark terms like "mark", "legit heat" and "turning heel". It's great to hear JR, and God love him he's trying, but even he can't feign being interested/excited. He does have some fun quips throughout the night. "Hey JR, you should promote your own shows." "I'd like to keep my money."
Our innoggeral 😉 contest is Shannon Ritch vs Mavrick Harvey.
The first of 4 -count 'em 4- bouts! And the PPV is 2 and a half hours. Rampage immediately notes the mat must be slippery, affecting how people fight. It rucks up easily and the ring looks cheap – they fucking skimped on the ring affecting the quality of the fights! Something straight of bumfights with how unprofessional this was, setting the tone: Harvey brawling in the ropes and a big wedgie! Harvey won with a rear naked choke in Round 1.
Shannon "The Cannon" Ritch vs Mavrick Harvey #URFight AMAZING less than a minute in pic.twitter.com/WG506N4MH1

— ZombieProphet (@ZProphet_MMA) March 21, 2016
Chael Sonnen vs Michael Bisping – Metamoris Rules (Submission-only grappling)
Chael's a hell of a promo and it sucks he didn't (or hasn't) gotten into WWE. Given that he's a notable friend of CM Punk and was released from UFC in mid-2014 due to his multiple failed drugs tests, he won't be coming to WWE anytime soon. Bisping beat Anderson Silva at UFC Fight Night 84 a couple weeks ago so I'm unsure how he can fight for another organisation. Rampage did note that win but said he was lucky, the judges beat Silva. Sonnen weighed in at 231 (19 heavier than Bisping), JR quips he enjoyed the catering at ESPN (lol!). They sleep through their fight – an eternity before the first takedown attempt. They grapple like they're both avoiding injuring themselves and their opponent, like they were paid to appear, not to compete. Commentators call it "conservative" and "showing mutual respect". Boo! In the last minute there was a scissors takedown and angle lock attempt but time was up and it was a draw. Chael says he won't fight again professionally. It's like the ending of Dexter – if you wanted no-one to ask you to come back, perfect job! Crowd are absolutely dead. They've turned down the lights but you can see the scores of empty ringside seats! Deafening silence!
Chael Sonnen vs Michael Bisping #URFight Bisping's fake elbows and @Rampage4real isnt happy pic.twitter.com/9GggLOekJR

— ZombieProphet (@ZProphet_MMA) March 21, 2016
Pre-recorded fight from earlier today: Kobe "The Stunna" Ortiz vs Brendan "Tiny Shorts" Tierney OH MY GOD! It looks like the fighters are in slow motion and they're pulling their punches. It looked wrong. Sadly no stunner, but a TKO in Round 3, a stoppage due to strikes, the Stunna winning it.
Wow, mega heat with "intermission performer" Riff Raff singing a song with four disinterested models standing in the ring. The commentators admit it shit the bed, pondering if the cheer for angle was really for Riff Raff leaving. Ha!
Pro-Wrestling: Rey vs Angle (41 and 47 respectively) in a 2 out of 3 falls match.
What we all came to see! Idiot backstage reporter gets her facts wrong live and Rey has to correct her, admitting he's not wearing the mask a fan made for him, but rather the fan is wearing it and will accompany him. WTF don't bring up the mask at all then! That's like a kid giving you a drawing and for safe-keeping you put it in the bin! Wear it you cunt! Or get a proper version of it made. The kid is also taller than Rey, and in the shirt, you could tell the fans didn't know which one of the two was the star. No choreography as the fan is told to look at the screen and he looks at something else. The whole event feels unrehearsed/poor direction.
Hail to the chief! Kurt Angle comes out to Bob Backlund's theme. YES. This match was reffed by TNA's Brian Hebner and tonight's announcer is former WWE guy Justin Roberts. Presentation is crucial in modern wrestling and it feels very bush league/unimportant. Roughly mid 2000s ROH. Bit rusty starting off, but it heats up and Angle gets the first fall with the Angle Slam. Rampage shakes his head at the small size of Mysterio, having to fight a man much heavier than him. Rey ties it up with a 619 and a shit splash, and straight into near falls (including the battered sausage!). Ref bump, low blow and when Angle grabs a chair, Rampage shouts Motherfucker! Jackson was enjoying himself here (he name-dropped Ultimate Warrior and JYD as his favs) but I wonder how most MMA fighters/broadcasters feel about calling (obviously scripted) pro-rasslin bouts. With Riff-Raff's distraction (taking the chair away), Rey wins with the 619 and the world's shittest frog splash. No themesong plays. Riff-Raff hotdogs with Mysterio to silence. It just feels out of sorts! HILARIOUS them trying to get Riff Raff over. A decent but inconsequential and unmemorable bout, it's like someone was watching SummerSlam 2002 on the Network and wanted it on their show. When the two warmed up is was fun to see them wrestling each other again. JR notes "at least the crowd came alive for the pro wrestling match" — it woke the crowd up, which was great. JR keeps putting over how massive it was for Rey to win 2 straight falls (coming from behind) and nobody's done it; gotta mention Benoit did it 2-0 at Insurrextion 2001!
Rey Mysterio vs Kurt Angle #URFight Finish pic.twitter.com/9mvInUCZP4

— ZombieProphet (@ZProphet_MMA) March 21, 2016
MAIN EVENT: Boxing: Roy Jones Jr vs Vyron Phillips
Old boxer (Jones) vs younger MMA fighter in a boxing match. Contributing to the carny atmosphere, fighters sent in tapes to UR Fight, and facebook voted for the final four nominees (which Vyron won), so the 34-year old gets to box his hero, the 47-year old Roy Jones Jr. If he won he'd get $100,000. Voting only STARTED about 3 weeks ago (FIX! FIIIIIX!) so it was a slam dunk. Jones outboxed him easily, and smashed him with a right in the jaw in the second round, and despite Vyron getting up, the ref called waved it off as a TKO.
Roy Jones Junior KO's Vyron Philips for his 63rd win of his career.
Philips: "There goes my $100 grand" pic.twitter.com/TWJau4B3VY

— KO KINGS (@KOKINGS4) March 21, 2016
Overall: Pretty much a low-rent freak-carny show! Very short fights, it delivered on what you'd expect, which is for it to be not very good! Save your money, look for gifs online. Shame on Sonnen/Bisping. But hey, we got a wedgie, a solid punch, and Angle vs Mysterio.
---
So you didn't miss much! But if you saw it, lemme know what you thought. Our 3RD ANNUAL GOLDEN NOGGERS video dropped last night (watch it here!) and our New storyline arc trailer earlier in the week (watch it here!)